Volunteer Coordinator Staci Rickard celebrated the I Can Read Volunteers by hosting a breakfast on the last day of National Volunteer Week (Apr. 21). We are thankful for the many volunteers who help make El Dorado Public Schools a great place to learn and work! #PartOfThePride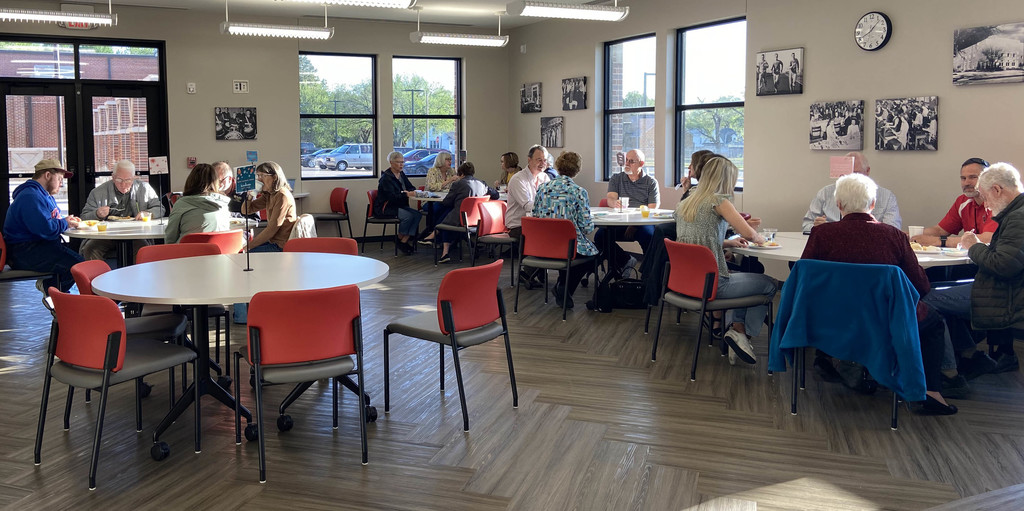 What if your address or phone number changes over summer? No problem! Go ahead and complete enrollment now. You can update the forms any time your information changes throughout the summer or school year! ENROLL NOW:
https://www.usd490.org/article/1071928
#EnrollmentFAQFriday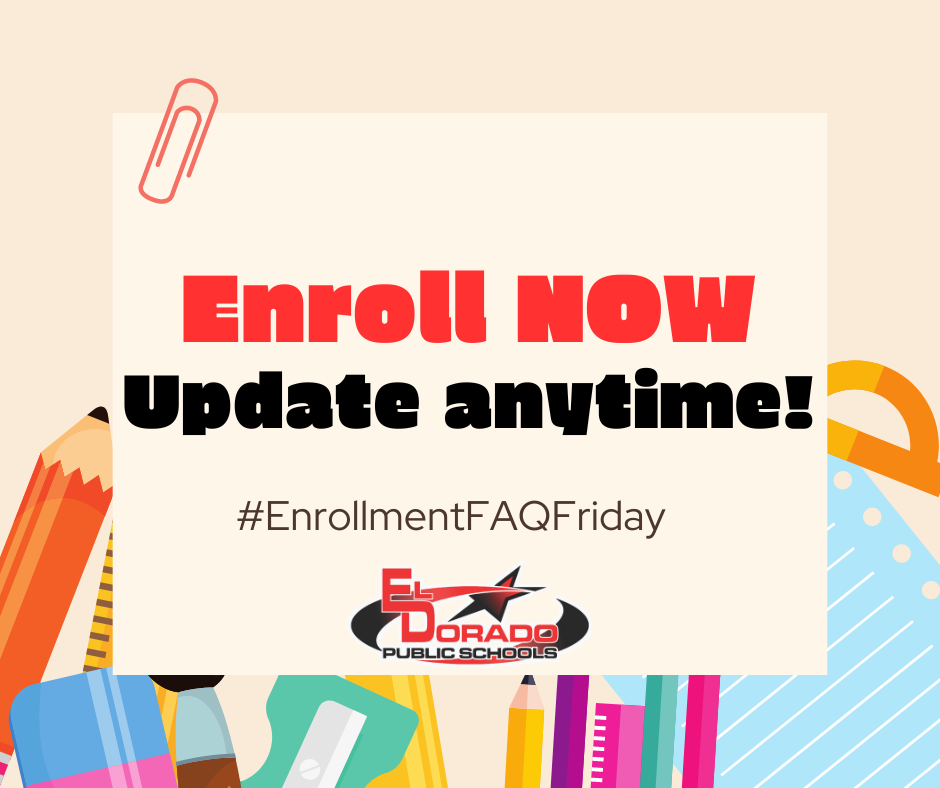 We are excited to announce that USD 490 has received a $1,350 grant from @WalmartGiving! We can't wait to put that towards supporting our students and are grateful to our local businesses who are so generous to our schools! Thank you for being #PartOfThePride! #WalmartGiving

Who remembers the tables and benches that folded up into the gym walls at Jefferson Elementary? Today's #ThrowbackThursday is from lunch time in 2006-2007. What was your favorite school lunch? #PartOfThePride

EHS Prom King and Queen candidates visited Blackmore to read to students today. We love the student to student mentoring that we have as #PartOfThePride!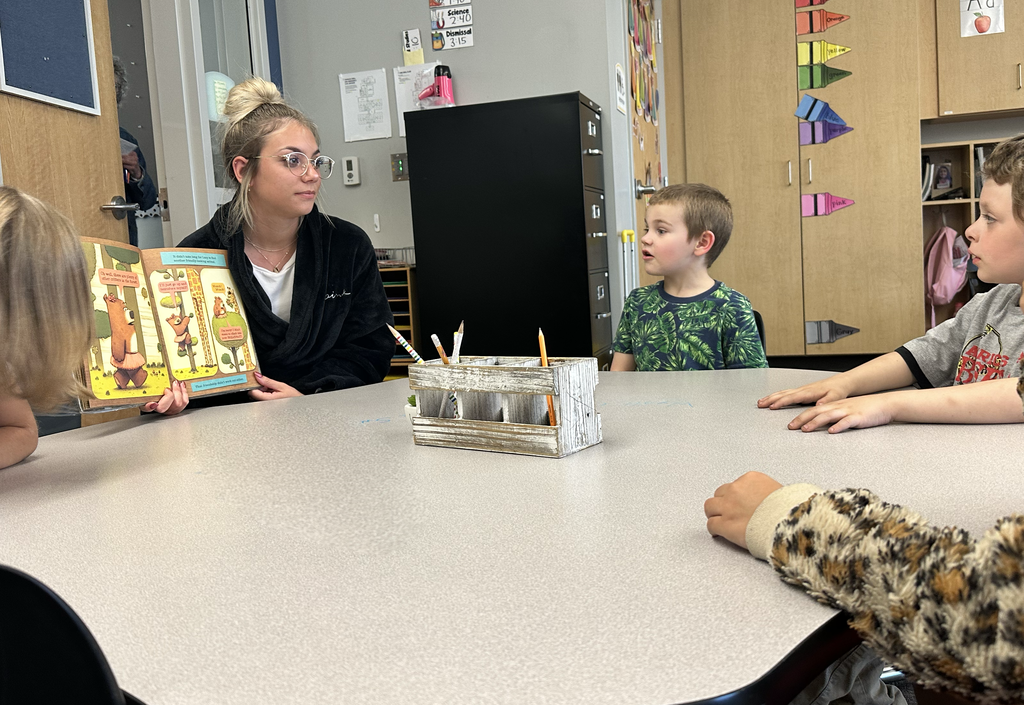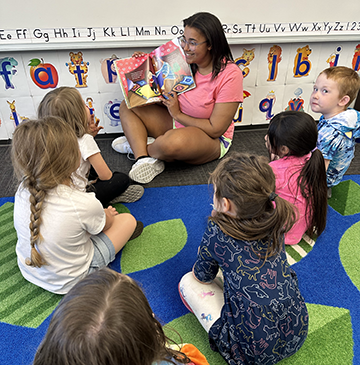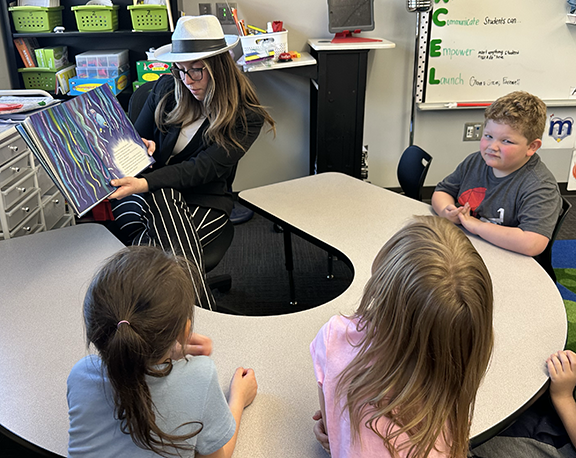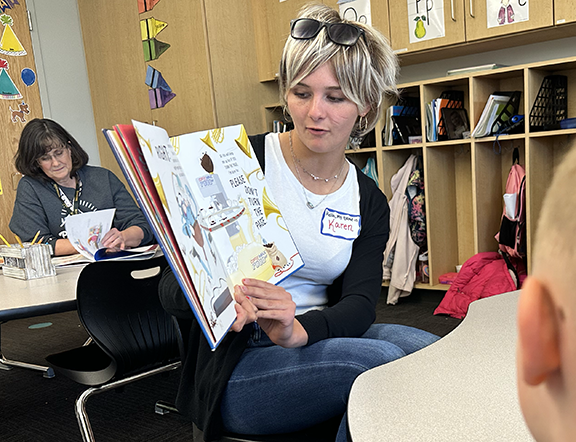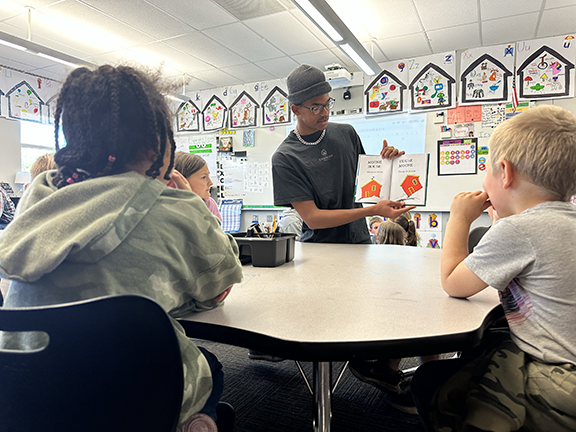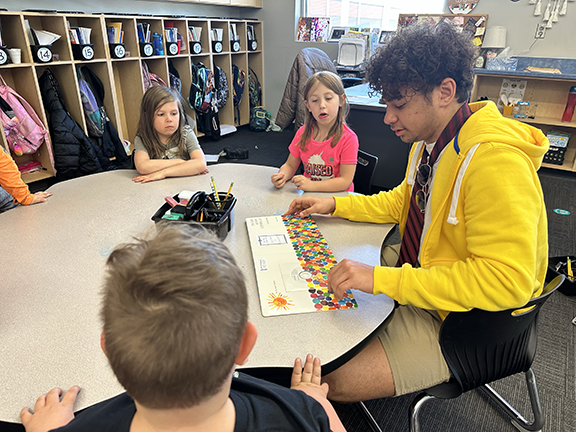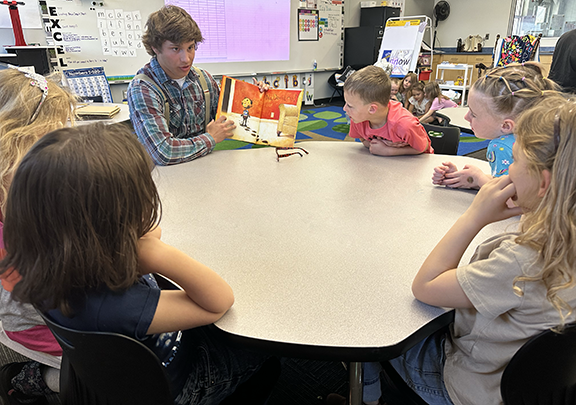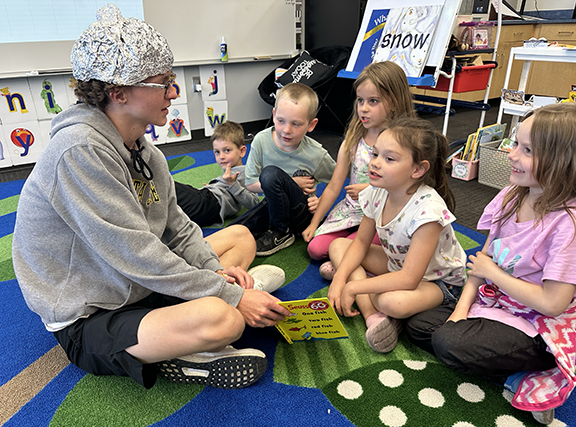 This week is National Volunteer Week (April 17-21). We are grateful to all of the volunteers who are #PartOfThePride! The gift of your time and effort make a world of difference for our students!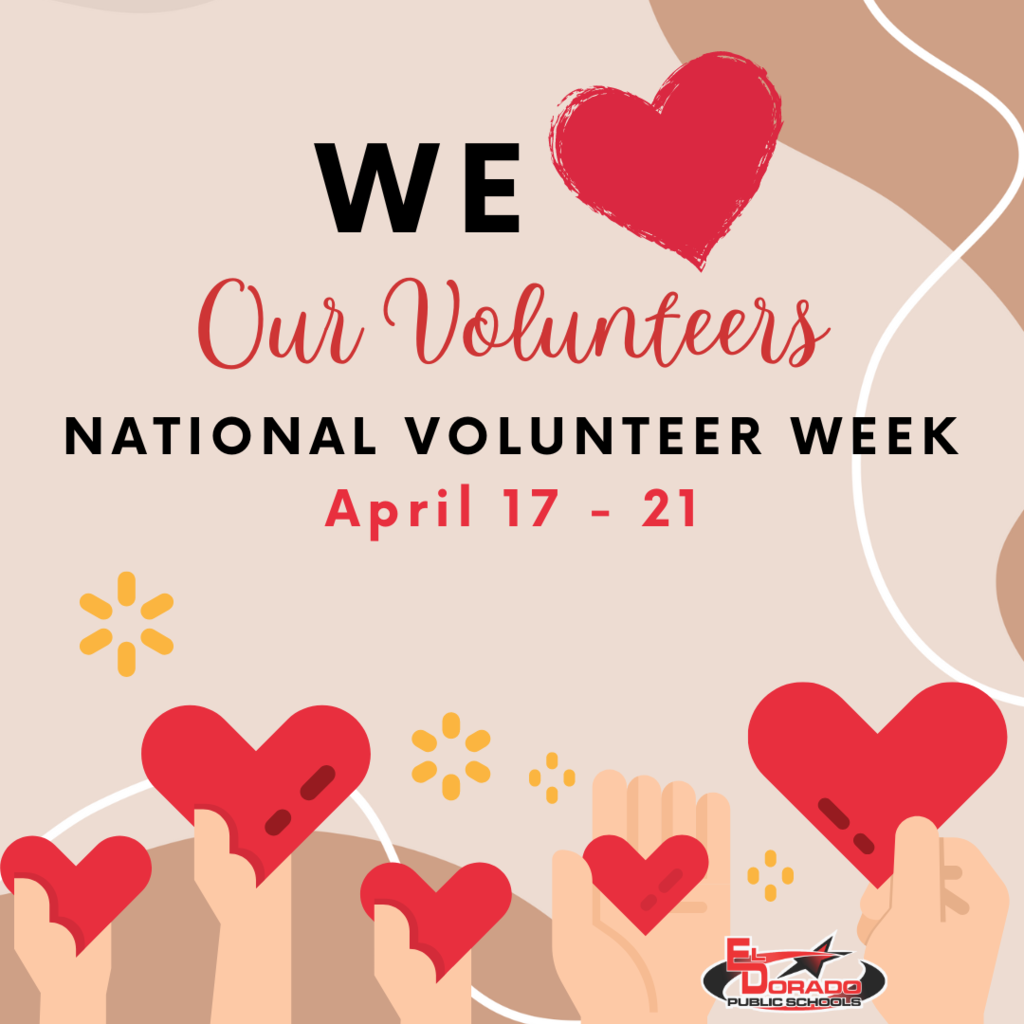 By finding out now who plans to return next year, we can better prepare for staffing needs. Next year's fees will not be collected until after July 1, so you can ENROLL NOW and PAY LATER! #EnrollmentFAQFriday For more info or to enroll:
https://www.usd490.org/article/1071928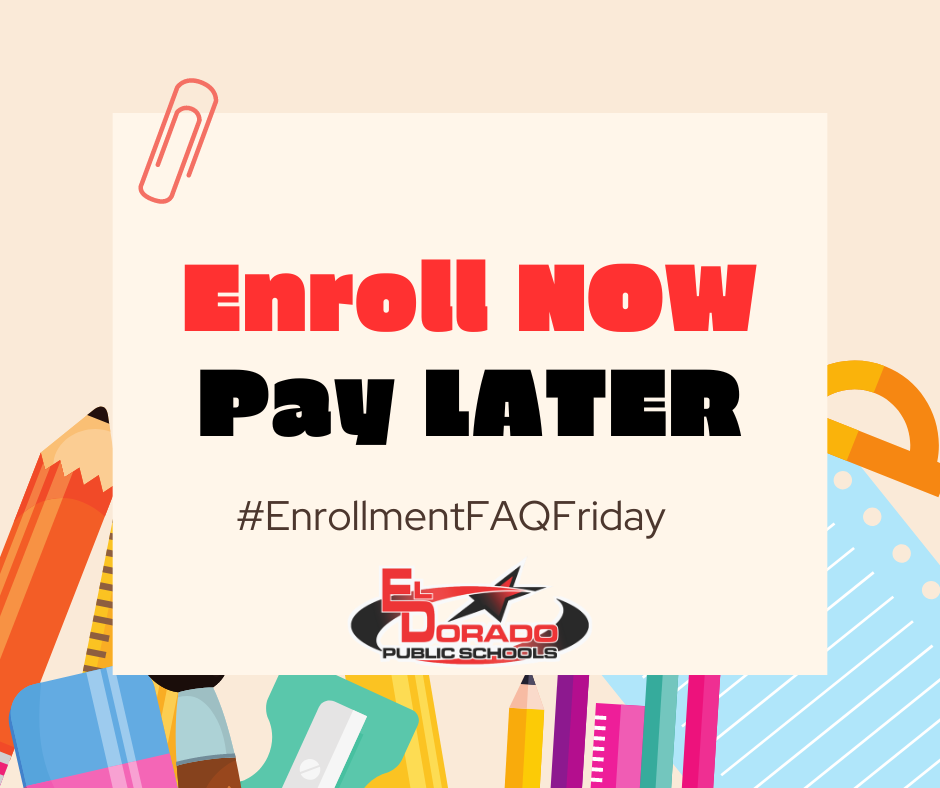 Playground equipment has come a long way since 1988! Who remembers playing on this at Skelly Elementary? #PartOfThePride #ThrowbackThursday

Grandview PreK and Early Childhood students enjoyed participating in some spring time activities with residents from Homestead on April 6. They even caught an early sighting of the Easter bunny! We are so grateful for the community involvement we enjoy as #PartOfThePride!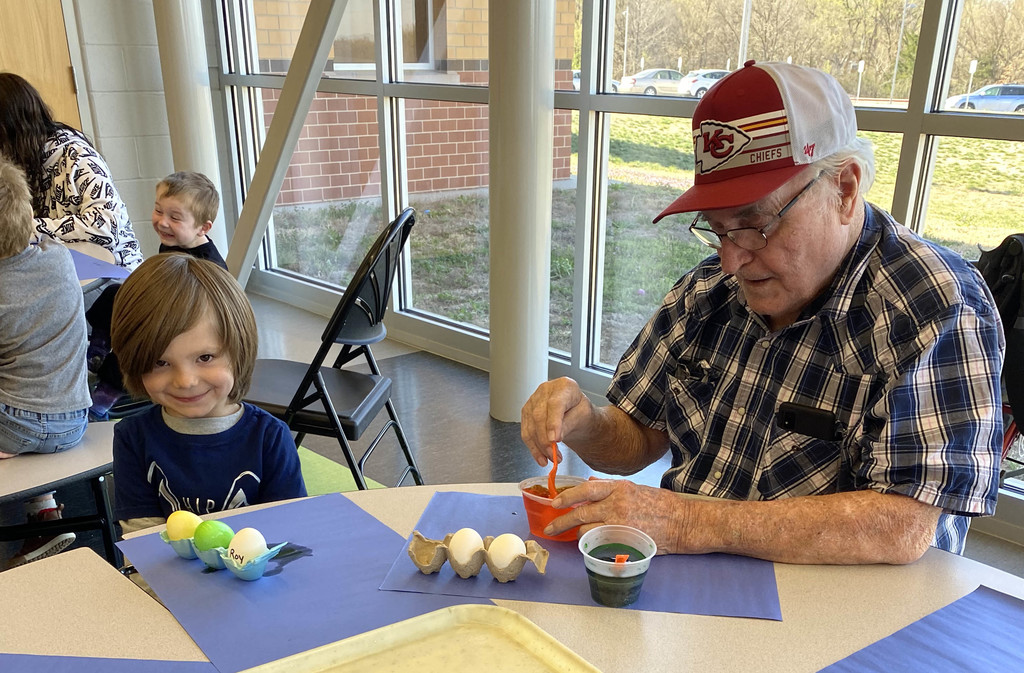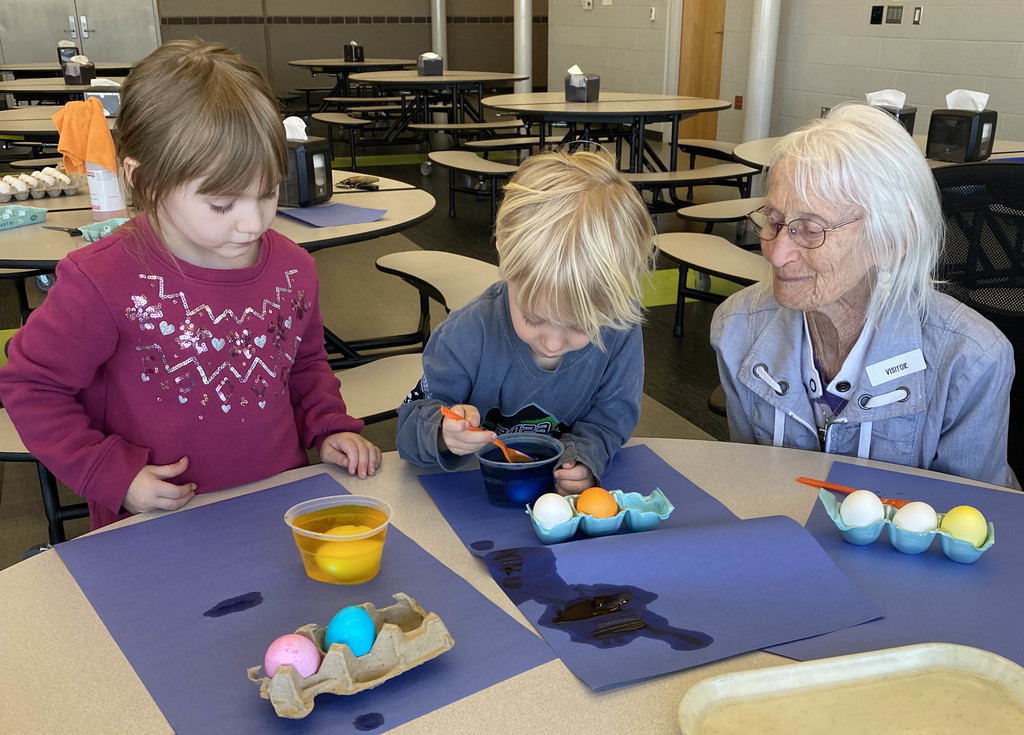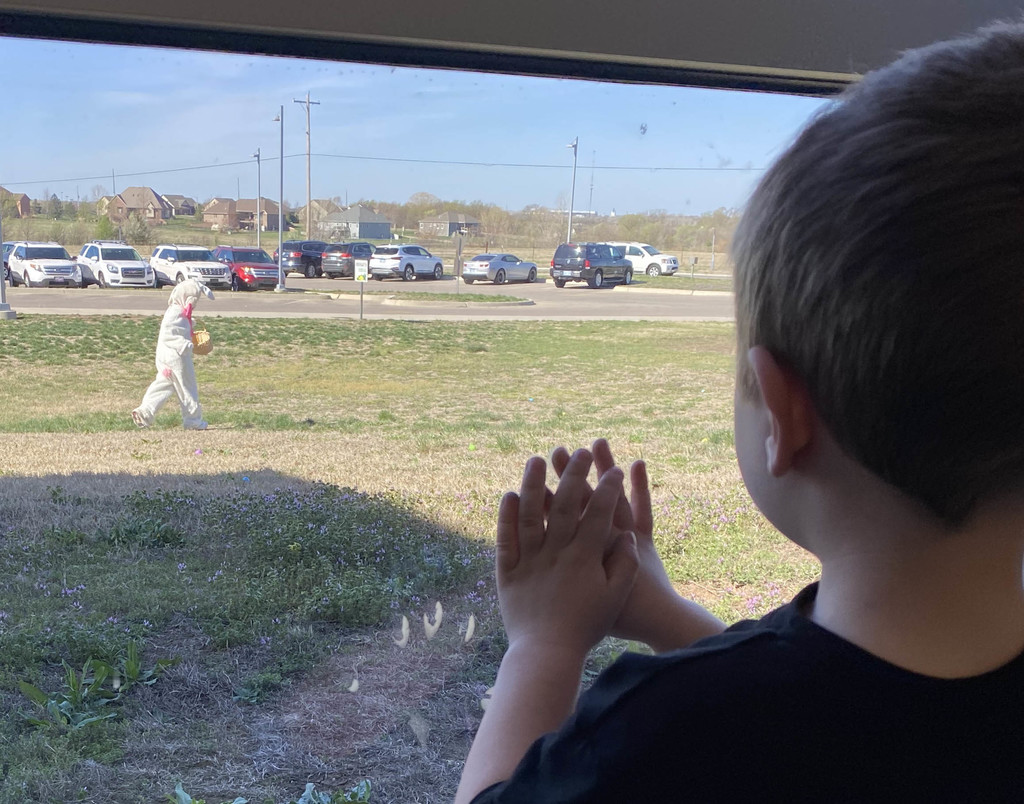 Reminder: There is NO SCHOOL today (Apr. 7) or Monday (Apr. 10). Enjoy the long weekend!

To celebrate School Library Month, today's #ThrowbackThursday is of the old middle school library. What was your favorite book in middle school? #LibraryShelfie #PartOfThePride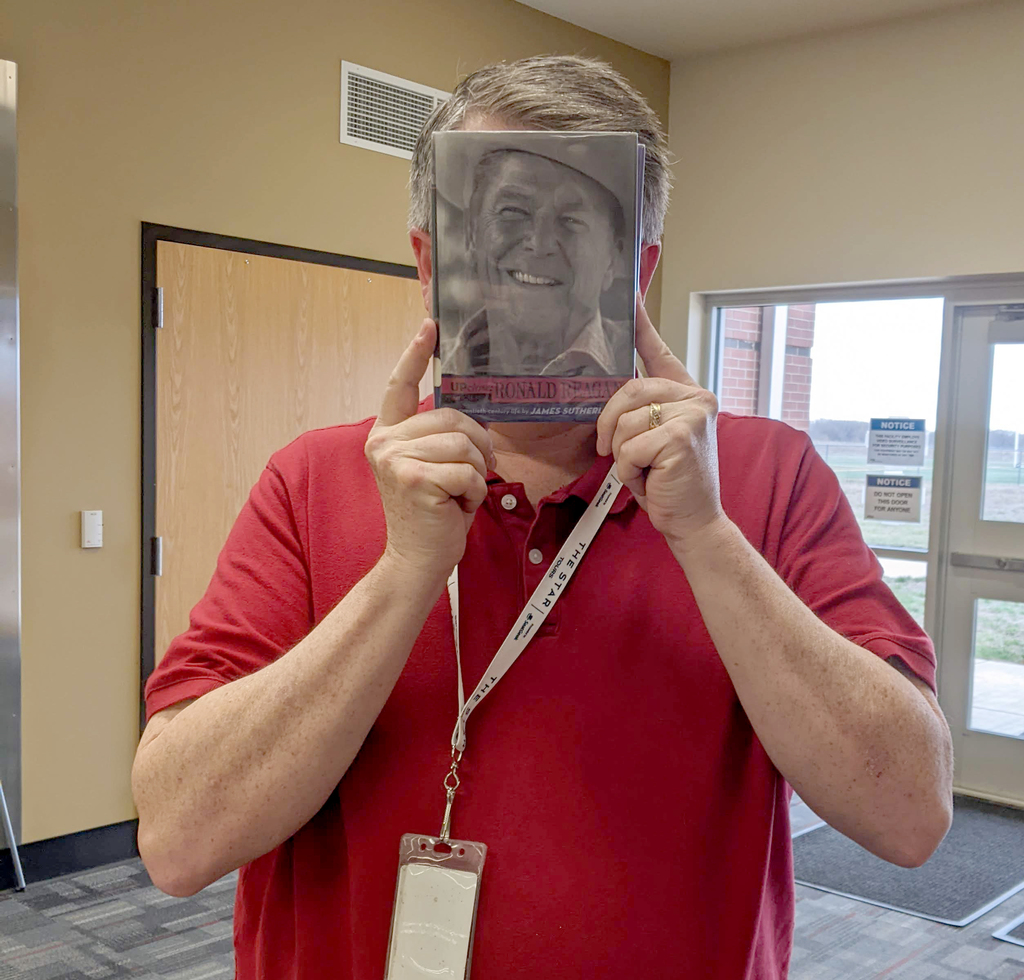 Today (April 4) is national School Librarian Day! Please help us say THANK YOU to all of our school library staff for being #PartOfThePride and helping students discover the adventures in reading! #LibraryShelfie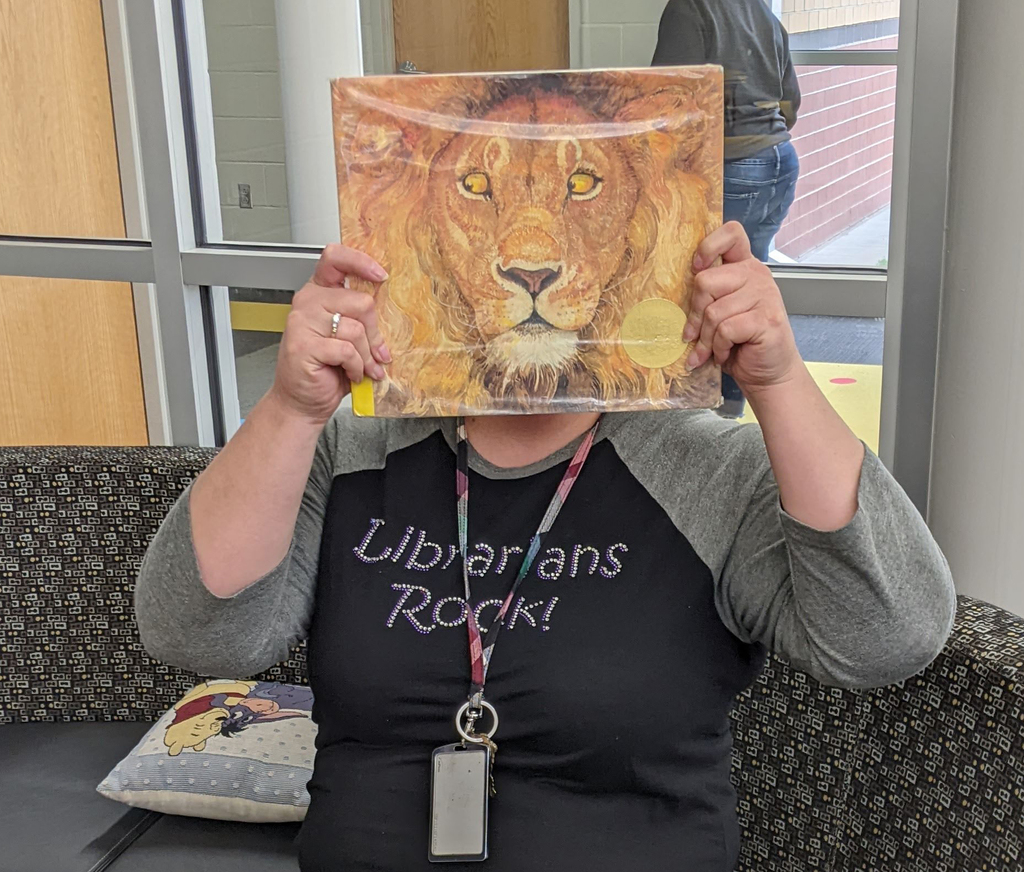 Want to learn more about USD 490 preschool options? Join us for Wildcat Welcome to Preschool on May 11 from 6:00 - 7:30 PM at the Extend Campus (123 N. Taylor)! There will be fun activities as well as program and transportation information. #PartOfThePride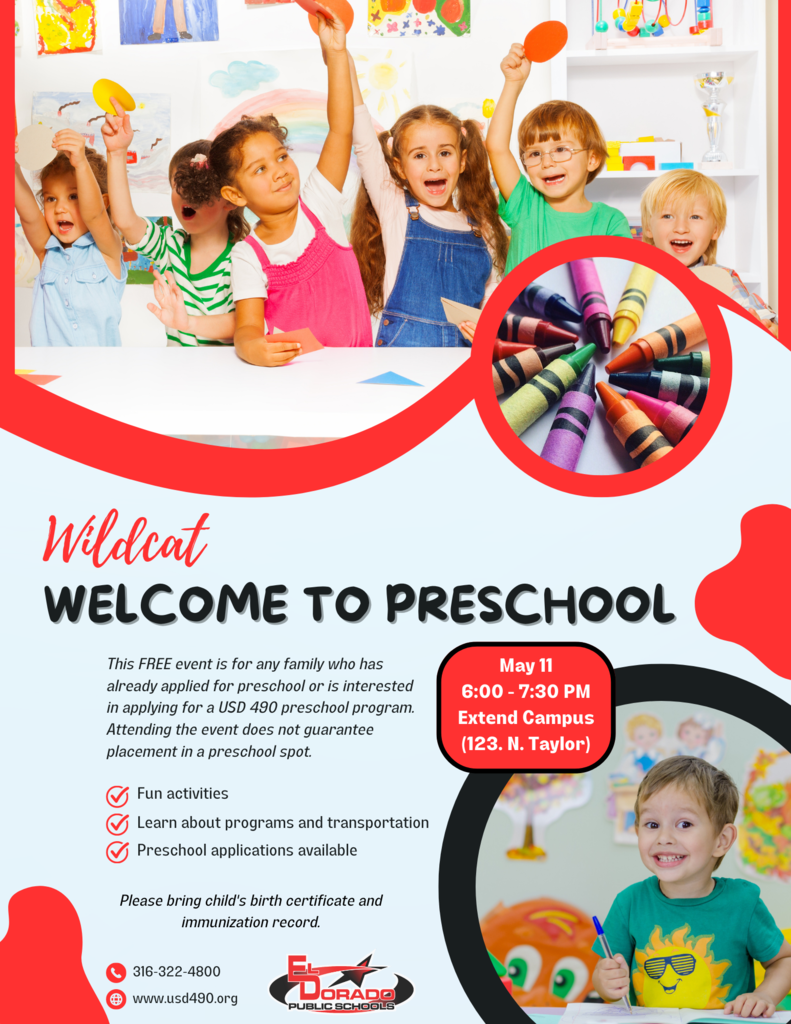 April is School Library Month. To celebrate, we will be posting #LibraryShelfies! Reading is a fun in #PartOfThePride!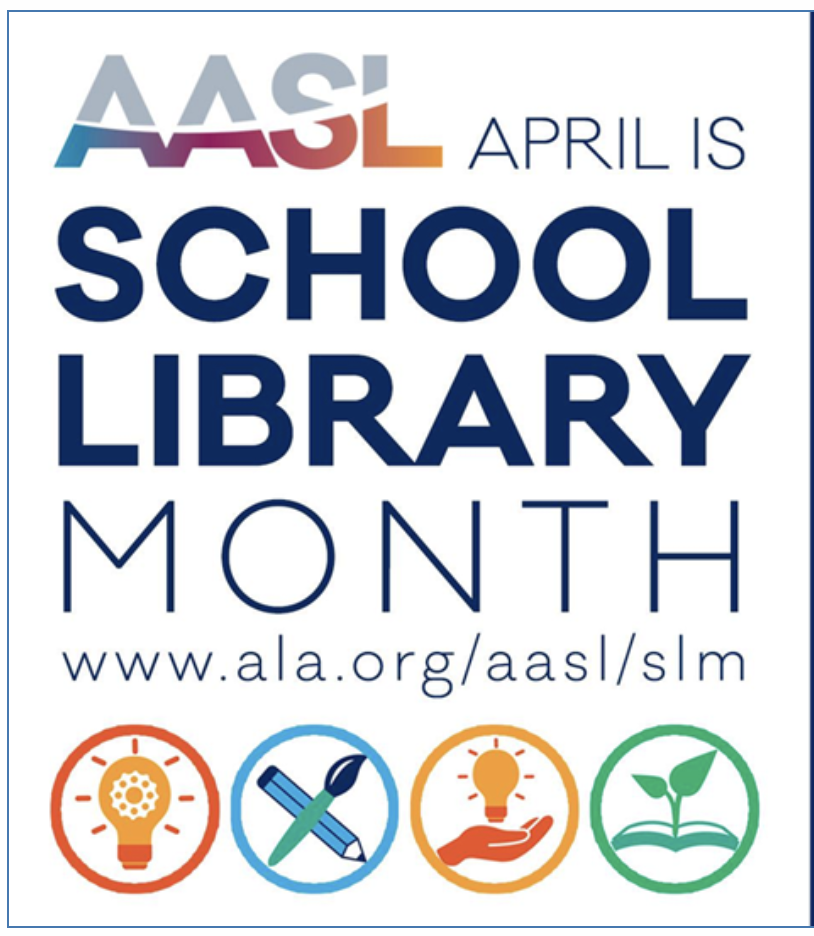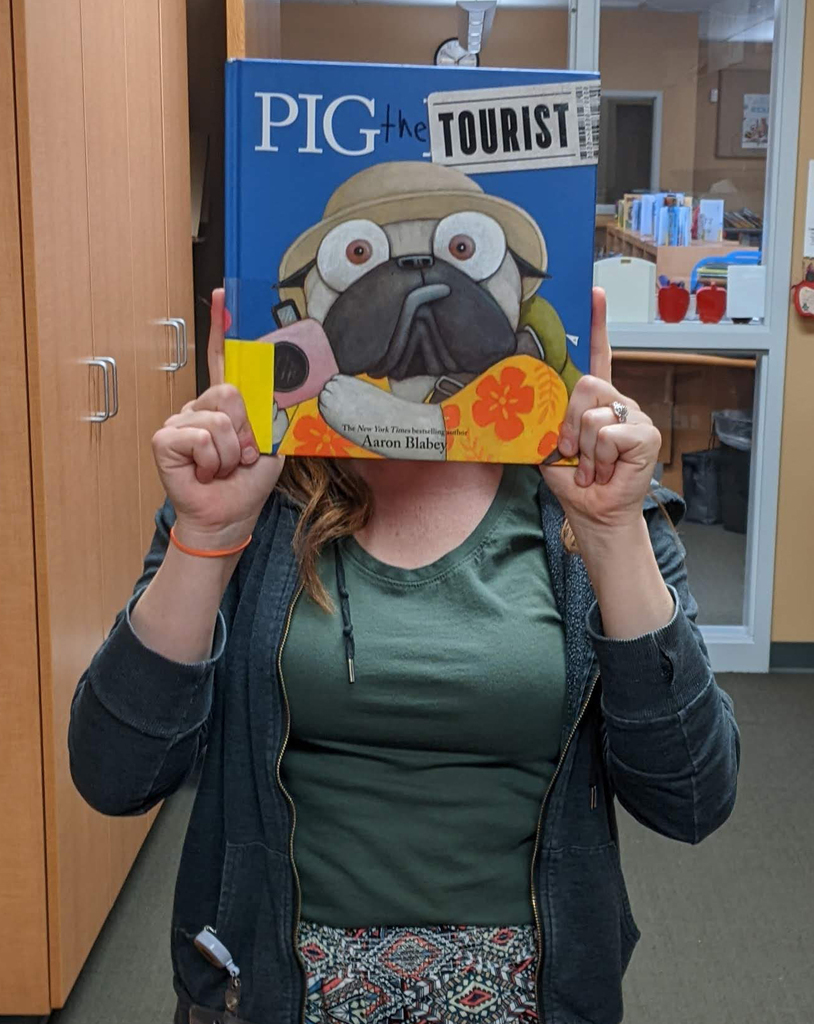 If you bought tickets for the EHS Band BBQ and Jazz Concert today, plan to arrive early and visit with incoming superintendent Jenifer Davis! She will be there at 4:00 p.m. Thank you for being #PartOfThePride!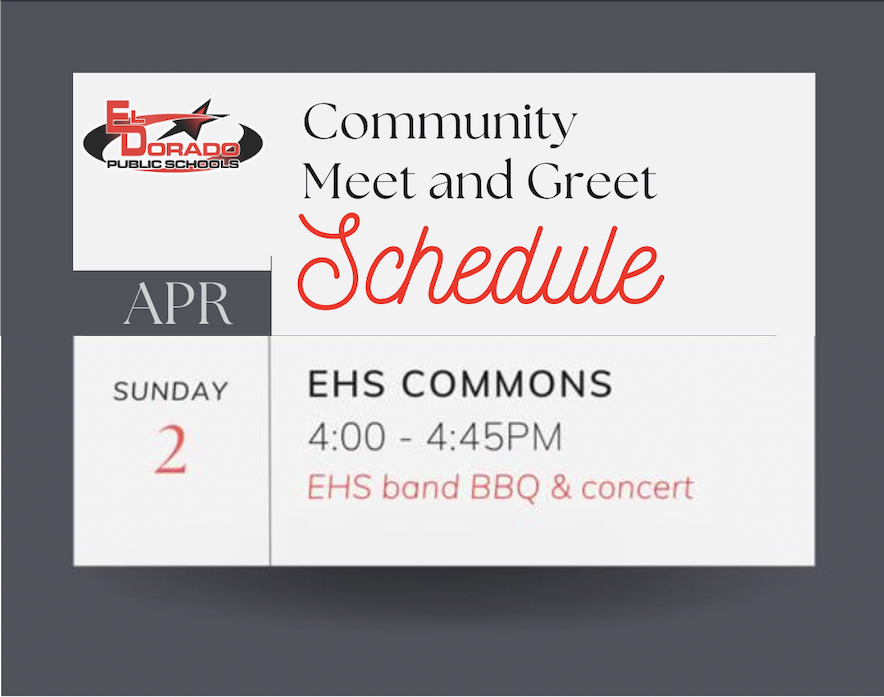 We appreciate our 490 family's patience as we monitored the fire today and worked with the El Dorado Police Department to help determine the safest course of action for our students and staff. Thank you for being #PartOfThePride!

From now through the end of May there will be a #ThrowbackThursday post every Thursday from USD 490's old yearbooks. Who remembers going to see the Bubble Man? #PartOfThePride

As we prepare for the warmer weather of spring and students begin walking and riding their bicycles to school more often, please help remind them of these bike safety tips. Thank you for being #PartOfThePride!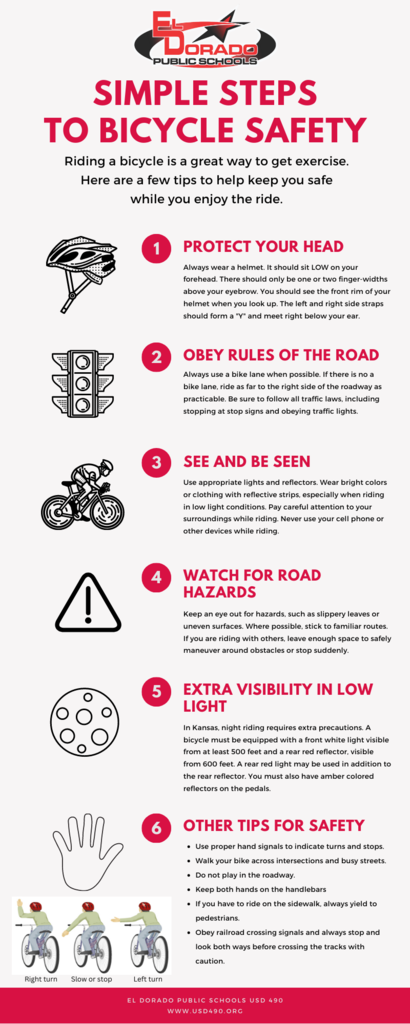 OPAA! Food Management is looking for some motivated people to join our food service team in USD 490! Visit
www.opaajobs.com
to learn more and to apply.

It has been an honor to celebrate EHS Teacher Jelinda Keeling today as USD 490's nominee for 2024 Kansas Teacher of the Year. Thank you for being such an amazing teacher and #PartOfThePride!