The YMCA has openings for Leaders for the KEY Academy. See the flyer for details!!!

Buses are rolling and Crossing Guards are in place for safe travels to school!! We are excited to start our first day of the new school year. Soon the schools will be buzzing with the laughter and conversation of students, excited to share what they did over the summer!!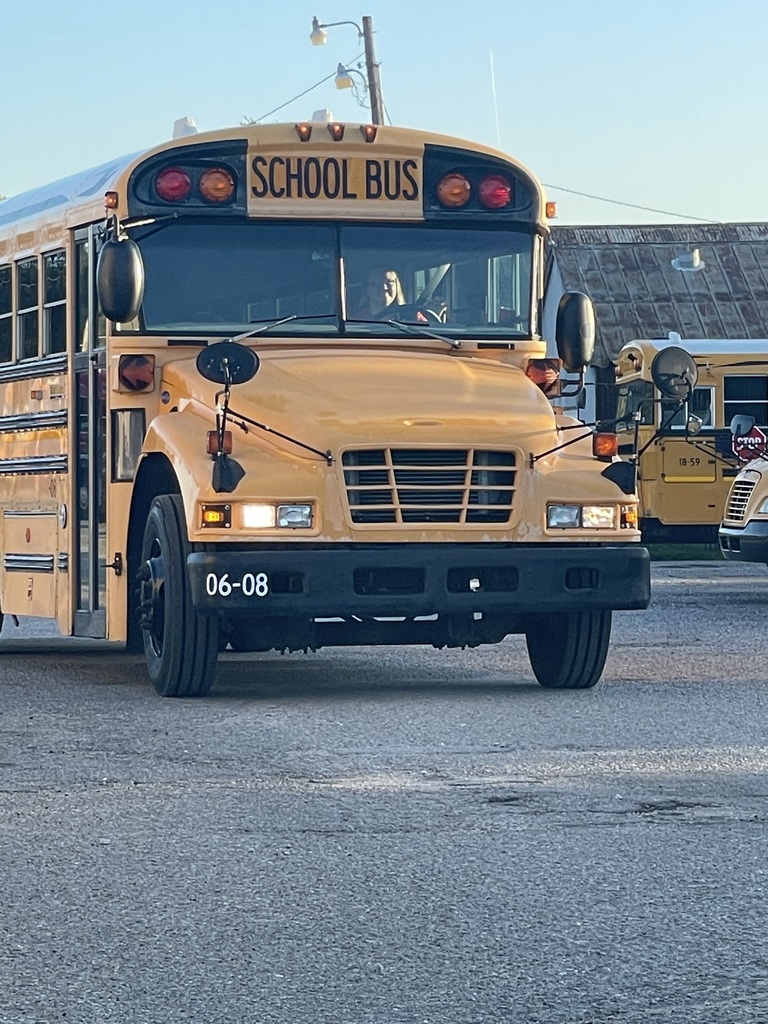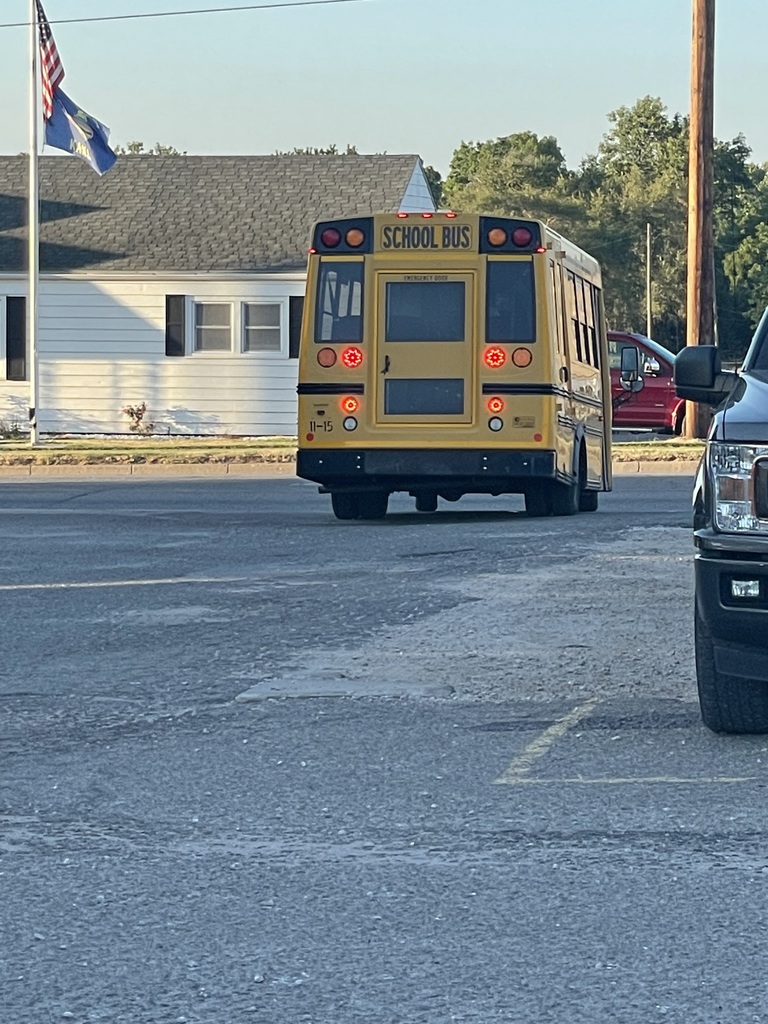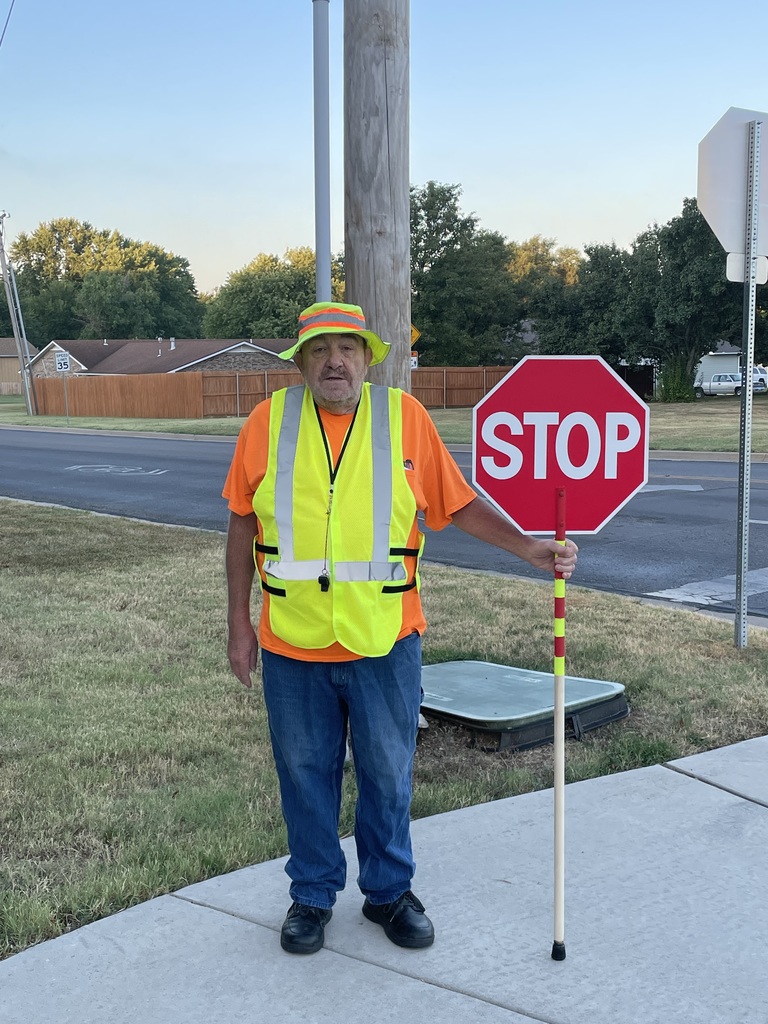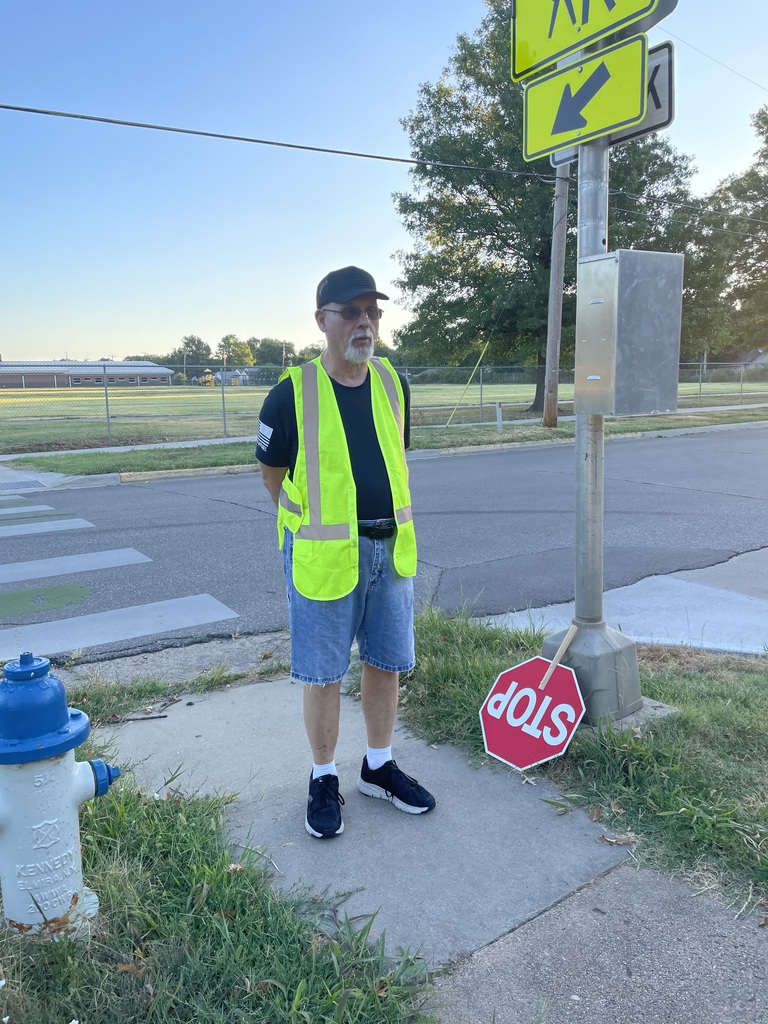 We are excited to have everyone back tomorrow!! Check out what's for lunch. There will be 3 choices. There will be a hot entree, OPAA to go, and an entree salad. Breakfast will offer 2 choices. These will be available K-8. Please visit our website for the daily menus.


AMENDMENT: Fall Sports Parent Meeting at the high school tonight at 6:30pm, not 6pm. My apologies for the miscommunication.

Meet the Teacher Night!!!! All USD 490 elementary schools are open at 5:00 tonight so you can meet the teacher and see your classrooms. Stop by and say hi!!

Thank you to Freya Study Club Annual Service Project for donating backpacks. Each backpack is filled with school supplies for grades ranging from PreK to third grade. We appreciate your donation!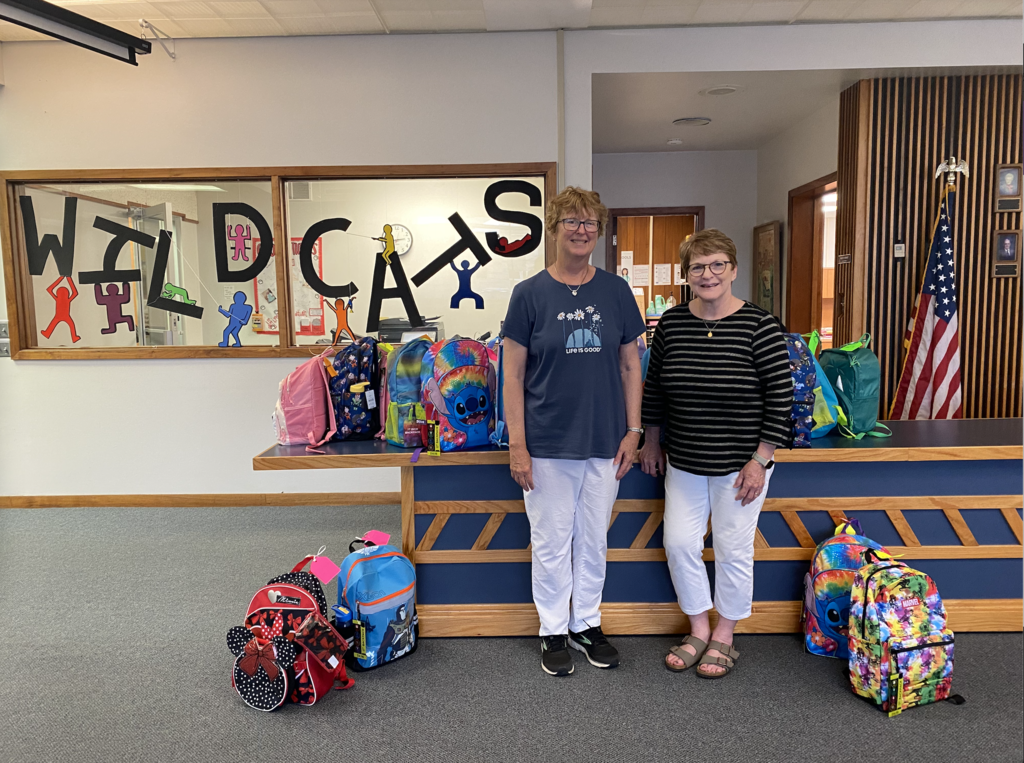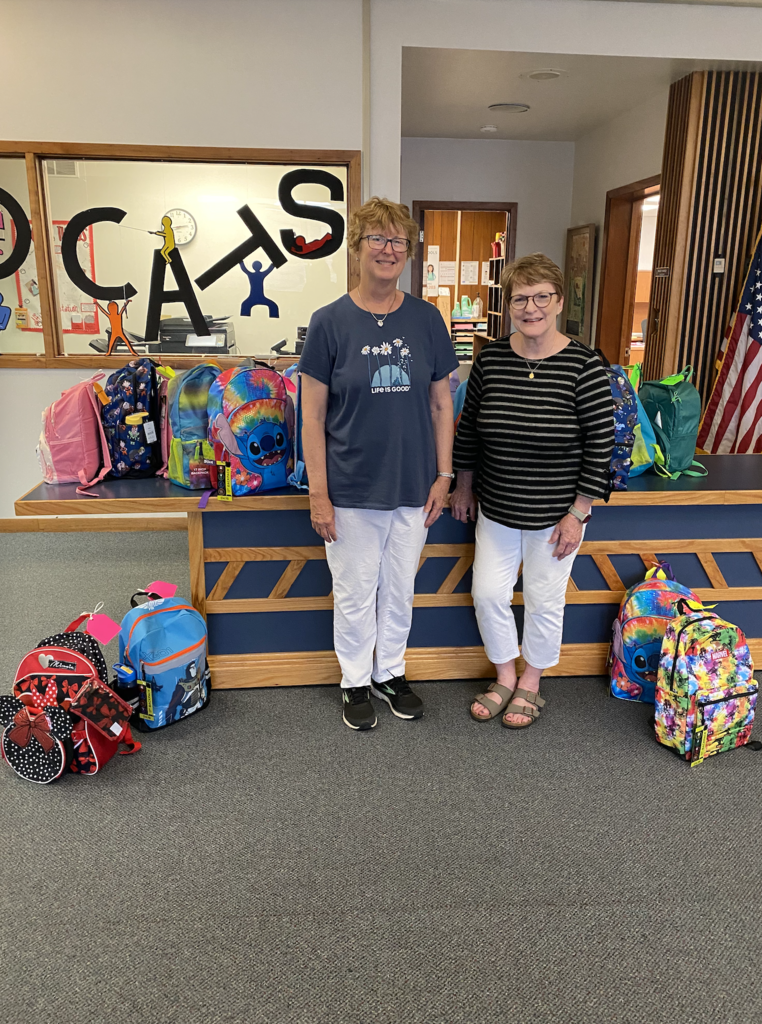 A huge thank you to the staff of El Dorado Clinic for providing physicals to our 490 students. We had a great turnout!

Tomorrow is the last day for Walk-in Enrollment at Extend. We will be here from 10am to 7pm.

Walk-in Enrollment is open to anyone wishing to enroll their child in the El Dorado School District. There will be personnel on site to answer any question you might have or assist with any complications.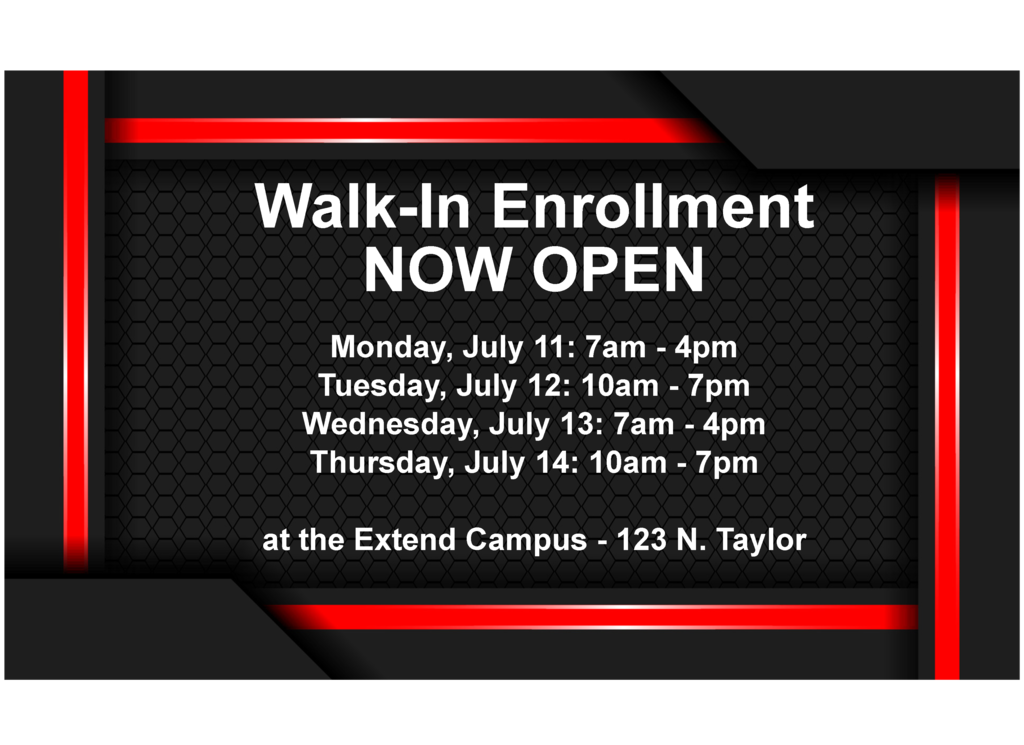 Due to technical difficulty the online enrollment will NOT be available on Tuesday, July 5, 2022. We are working on a solution and will notify you just as soon as the online enrollment portal is available for use. Thank you for your patience as we work through this problem.

Due to heavy rain and flooding, USD 490 buses may be running late on Thursday, May 5th.  All buildings will be open at their regular times.  Stay safe Wildcats!

The USD 490 Board of Education would like additional input on the proposed budget reductions under consideration. Please take a moment to respond to this survey:
https://forms.gle/jTQks7e4XgL9p5FD8
Thank you!

Join us during one of these opportunities to learn more about how the district is planning to bridge estimated budget shortfalls due to declines in student enrollment for 2022-2023.

USD 490 wants your input on how ESSER III funds should be spent . The funding has restrictions and those are outlined in the survey. All expenditures require pre-approval from the Kansas Dept. of Education. Thank you!
https://forms.gle/Hc414kRyYSfVnUH58

Fire crews are battling a grass fire south of Buhler. Their administration reports that the city of Buhler is not in the path, but they advise that everyone through Hesston rather than Haven.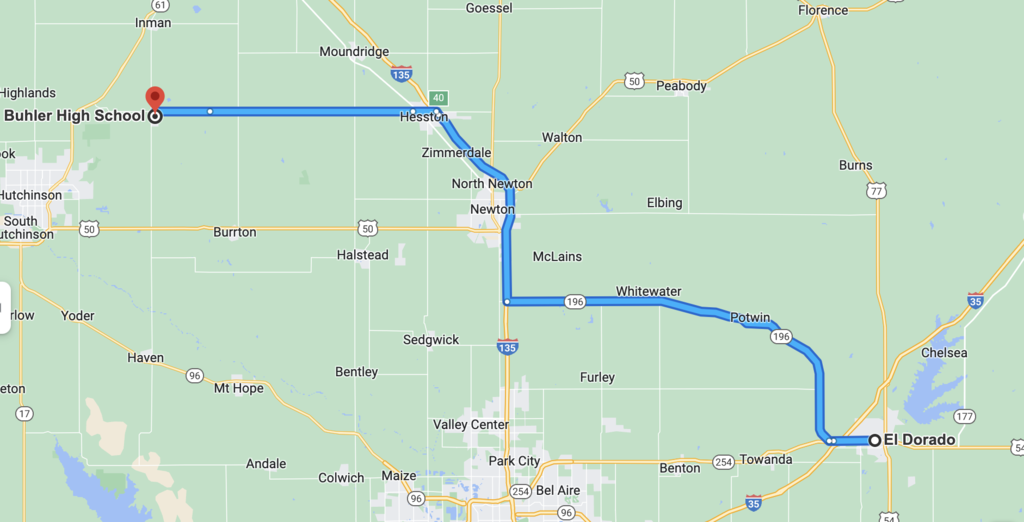 USD 490 will no longer require masks on district transportation effective immediately.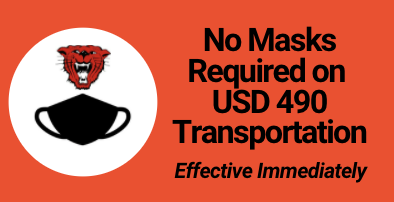 Join us for a Meet & Greet with the USD 490 Athletic/Activities Director candidates. One candidate will be available each day to share their vision & answer questions. These will be held on Monday & Tuesday at 11:30 & 3:30 at the El Do Rec. Input will be collected.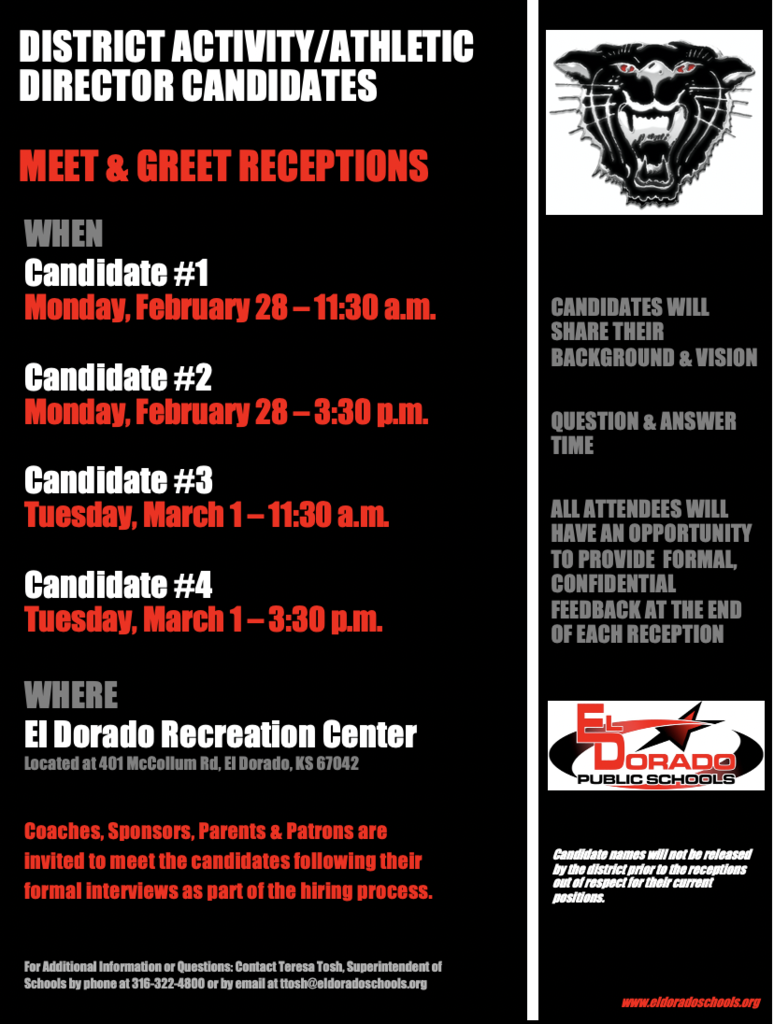 All USD 490 schools will be IN school today 2-24-2022.  All buildings will be open and follow normal schedules.

If needed due to weather, USD 490 may be moving to remote learning. Teachers will be sending home work for Thursday, 2-24-2022. If we are in session, the work can be returned unfinished. We are thankful for our staff and parents who are prepared for any situation!

Due to the forecasted weather, USD 490 will move Parent-Teacher Conferences to a virtual format on 2-17-2022.  Staff will reach out to families.  Athletic events have been cancelled.  Reminder there is no school scheduled on Friday and Monday.  Stay safe and warm, Wildcats!