Due to heavy rain and flooding, USD 490 buses may be running late on Thursday, May 5th.  All buildings will be open at their regular times.  Stay safe Wildcats!
The USD 490 Board of Education would like additional input on the proposed budget reductions under consideration. Please take a moment to respond to this survey:
https://forms.gle/jTQks7e4XgL9p5FD8
Thank you!

Join us during one of these opportunities to learn more about how the district is planning to bridge estimated budget shortfalls due to declines in student enrollment for 2022-2023.

USD 490 wants your input on how ESSER III funds should be spent . The funding has restrictions and those are outlined in the survey. All expenditures require pre-approval from the Kansas Dept. of Education. Thank you!
https://forms.gle/Hc414kRyYSfVnUH58

Fire crews are battling a grass fire south of Buhler. Their administration reports that the city of Buhler is not in the path, but they advise that everyone through Hesston rather than Haven.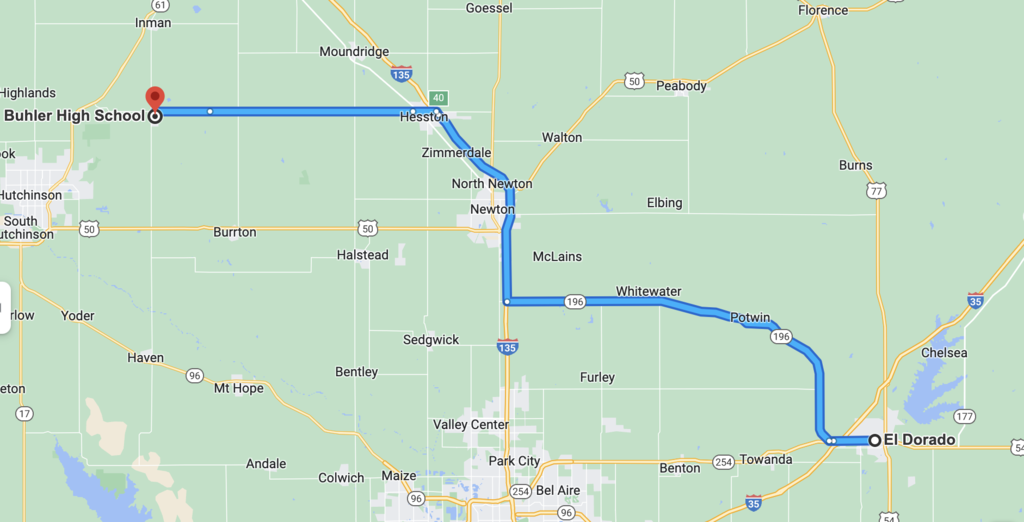 USD 490 will no longer require masks on district transportation effective immediately.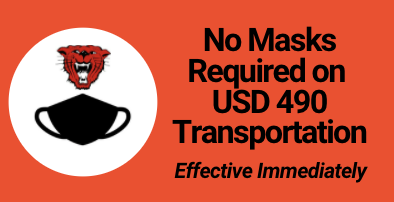 Join us for a Meet & Greet with the USD 490 Athletic/Activities Director candidates. One candidate will be available each day to share their vision & answer questions. These will be held on Monday & Tuesday at 11:30 & 3:30 at the El Do Rec. Input will be collected.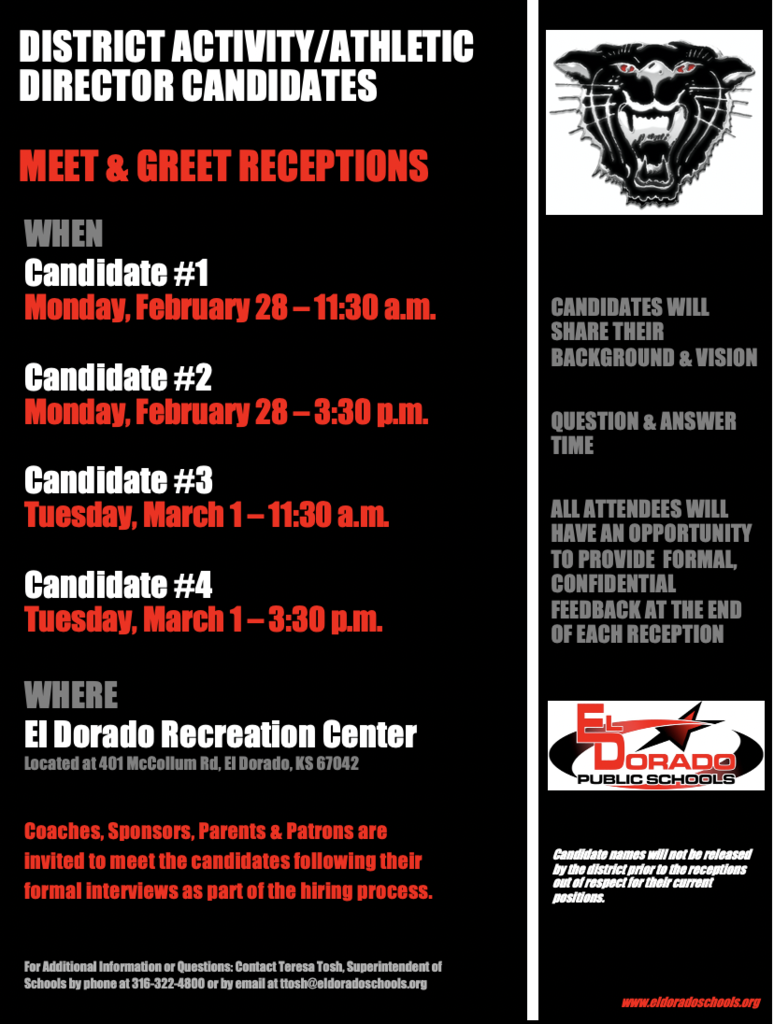 All USD 490 schools will be IN school today 2-24-2022.  All buildings will be open and follow normal schedules.

If needed due to weather, USD 490 may be moving to remote learning. Teachers will be sending home work for Thursday, 2-24-2022. If we are in session, the work can be returned unfinished. We are thankful for our staff and parents who are prepared for any situation!

Due to the forecasted weather, USD 490 will move Parent-Teacher Conferences to a virtual format on 2-17-2022.  Staff will reach out to families.  Athletic events have been cancelled.  Reminder there is no school scheduled on Friday and Monday.  Stay safe and warm, Wildcats!


What a wonderful week celebrating our school counselors! Thank you for all that you do to support our students, staff, and families!! #USD490proud #EveryDaywithExcellence #PartofthePride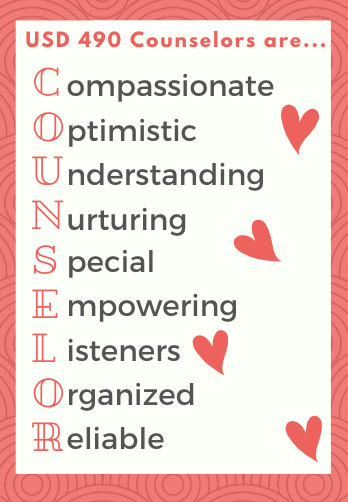 El Dorado Schools have a professional development day scheduled on 2-4-2022.  Staff will be participating in those activities.  Students will not be in school.  Stay warm, Wildcats!

Due to the impact of the current weather conditions, El Dorado Public Schools will be closed on Thursday, February 3, 2022.  We are working to reschedule any events.  There will also not be any practices or COVID testing.  Stay safe, Wildcats!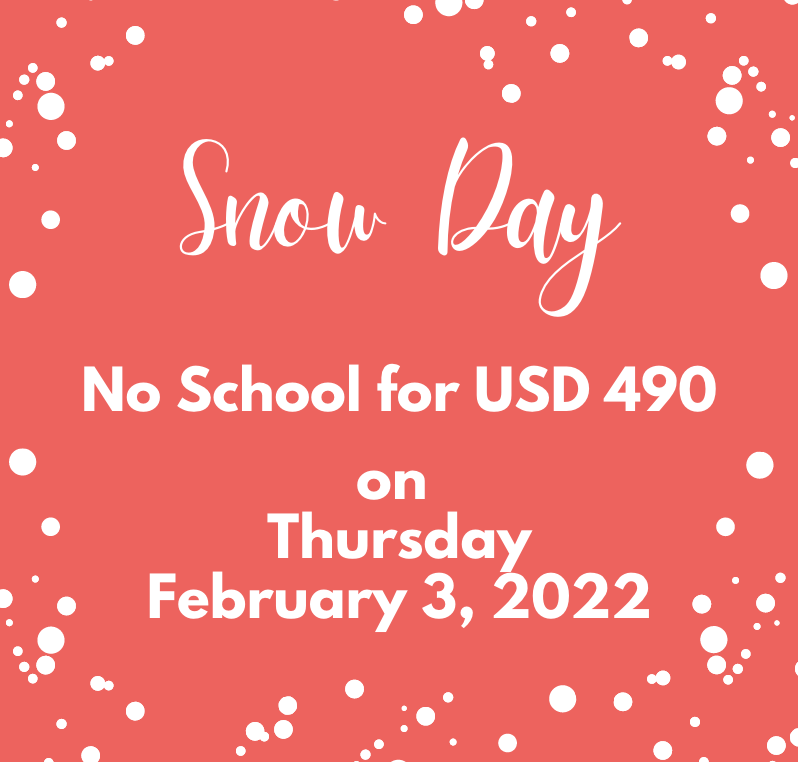 Huge thank you to Mr. Schuetz and Mrs. Henderson for sharing awesome things happening at Blackmore Elementary. Here's your link to today's Wildcat Wednesday...
https://youtu.be/xqkviF376_Q
. Enjoy! #BEfamily #EveryDaywithExcellence


Due to the predicted forecast, El Dorado Public Schools will be closed on Wednesday, February 2, 2022. There will also not be any practices or COVID testing. As of right now, activities for this evening are on as scheduled. Be safe and stay warm!


In collaboration w/Butler County Health Department, USD 490 will be closing all buildings on 1-13-2022 & 1-14-2022. The final decision was based on staffing shortages & student absenteeism. We are working to reschedule any athletic/activities impacted. Stay well, Wildcats!
On the last #ThankfulThursday of the year, we look back on 2021 and reflect on everything we learned. We are grateful for everyone who is still here to ring in a new year. We look forward to the opportunities of 2022 and all of the ways we can live #EveryDayWithExcellence!