From Our Family to Yours...Happy Holidays and a Wonderful New Year! #EveryDaywithExcellence #PartofthePride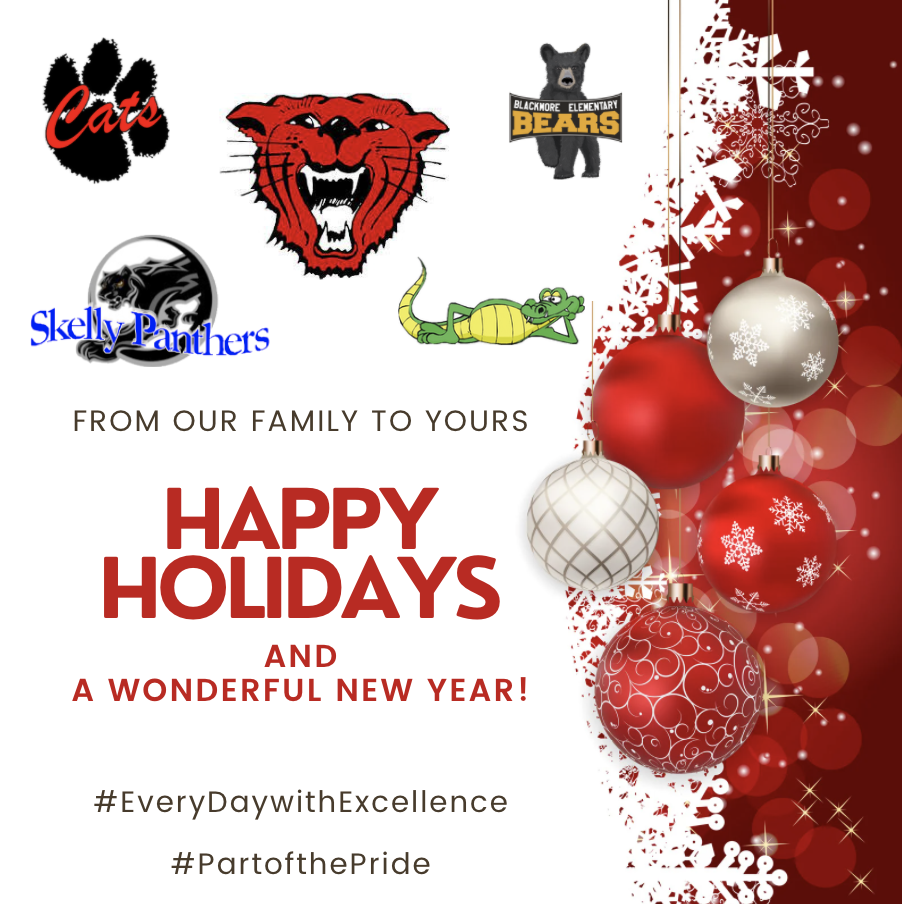 This #ThankfulThursday is dedicated to quality time with friends and family. While we love our students and co-workers, it is also important to rest and re-charge so we can be at our absolute best. Spending time with the people we love is a great way to do that. Happy holidays!

❄️ Happy Winter Break! ❄️ Classes will resume Jan. 5th, 2022. Have a safe and relaxing break, Wildcats! #EveryDaywithExcellence #PartofthePride #USD490Proud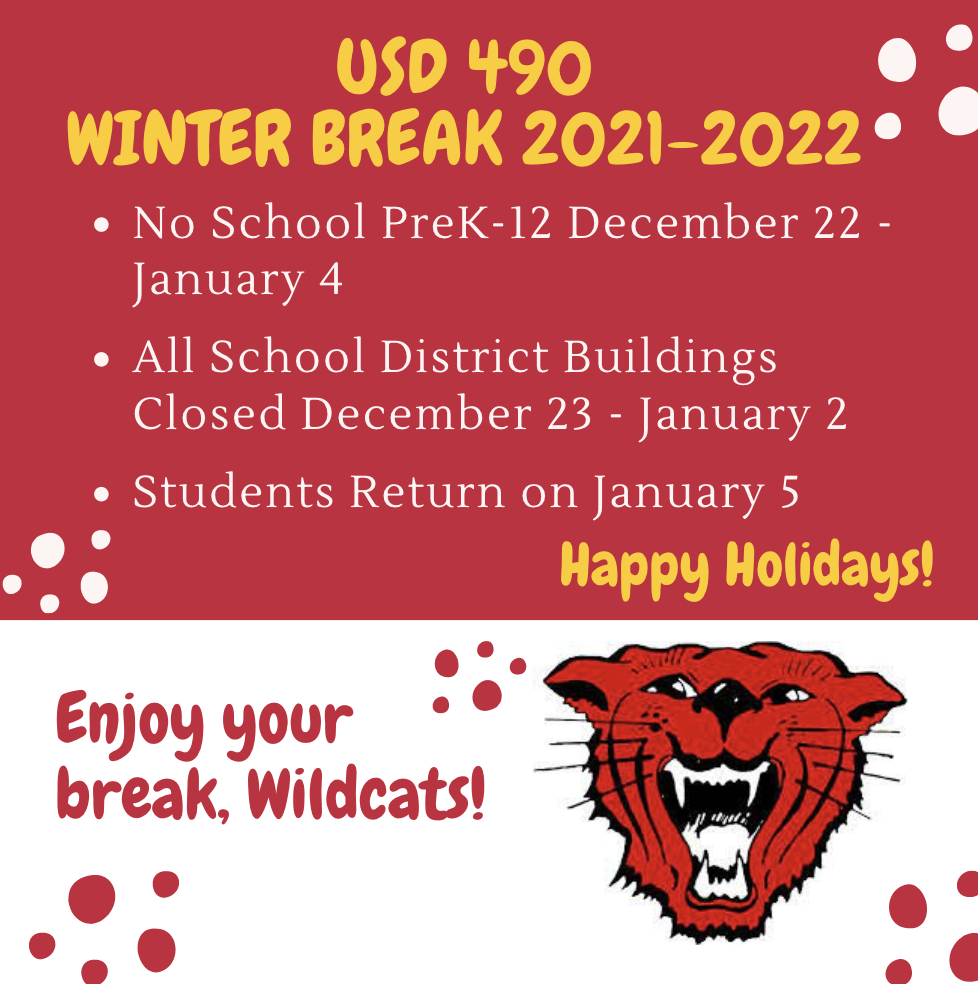 On this #ThankfulThursday, we would like to express our gratitude and appreciation for our district families. Schools are most successful when they have support of the families and community they serve. We love the partnerships and family support we have as #PartOfThePride!
For Thinker Thursday, EHS students painted applesauce-cinnamon ornaments. Recipe: Mix 1 cup applesauce and 1 1/4 cup cinnamon. Sprinkle cinnamon on both sides of dough to prevent sticking as you roll it out. Cut into shapes. Bake at 200 for 2 hrs, turning every 30 mins.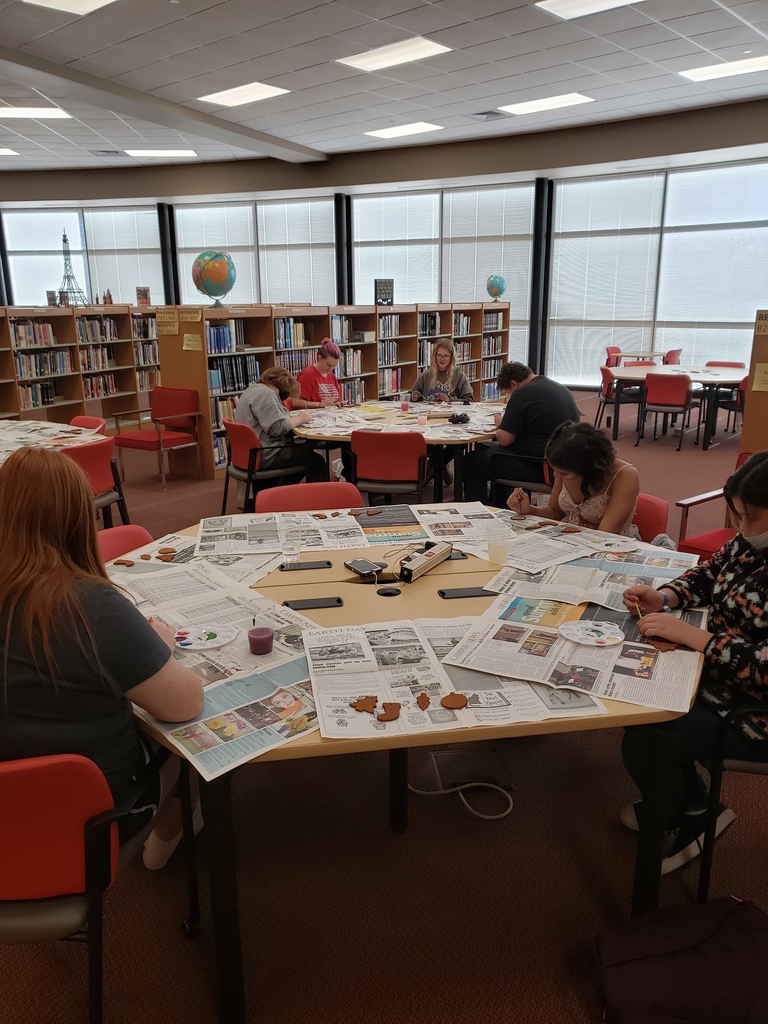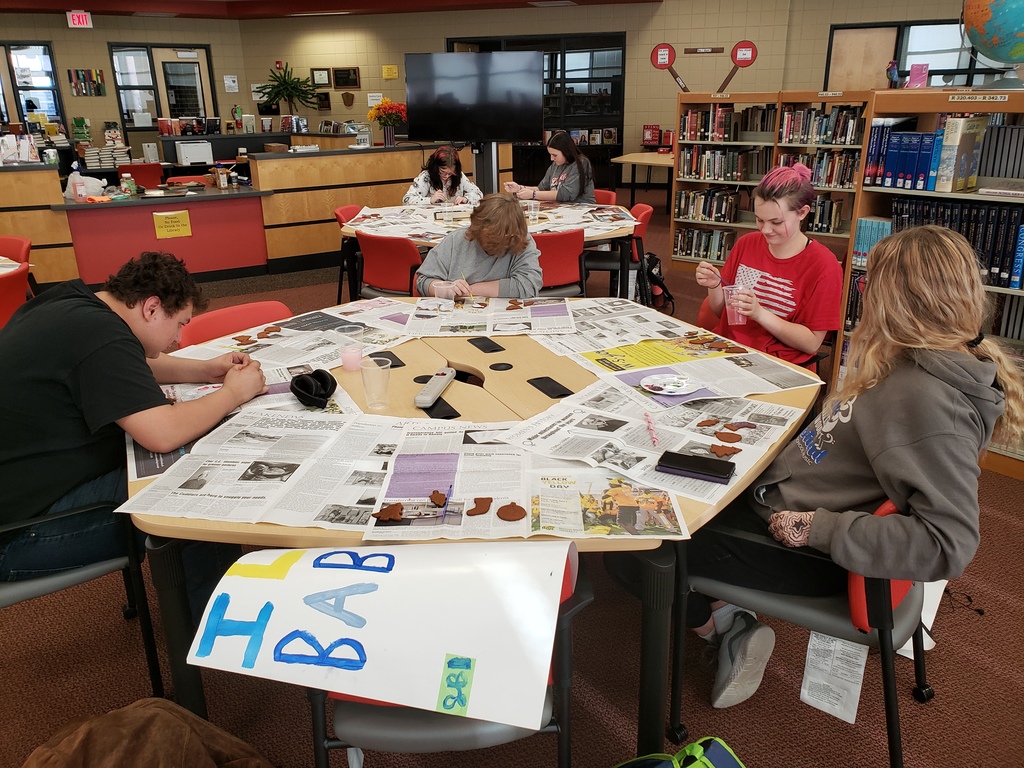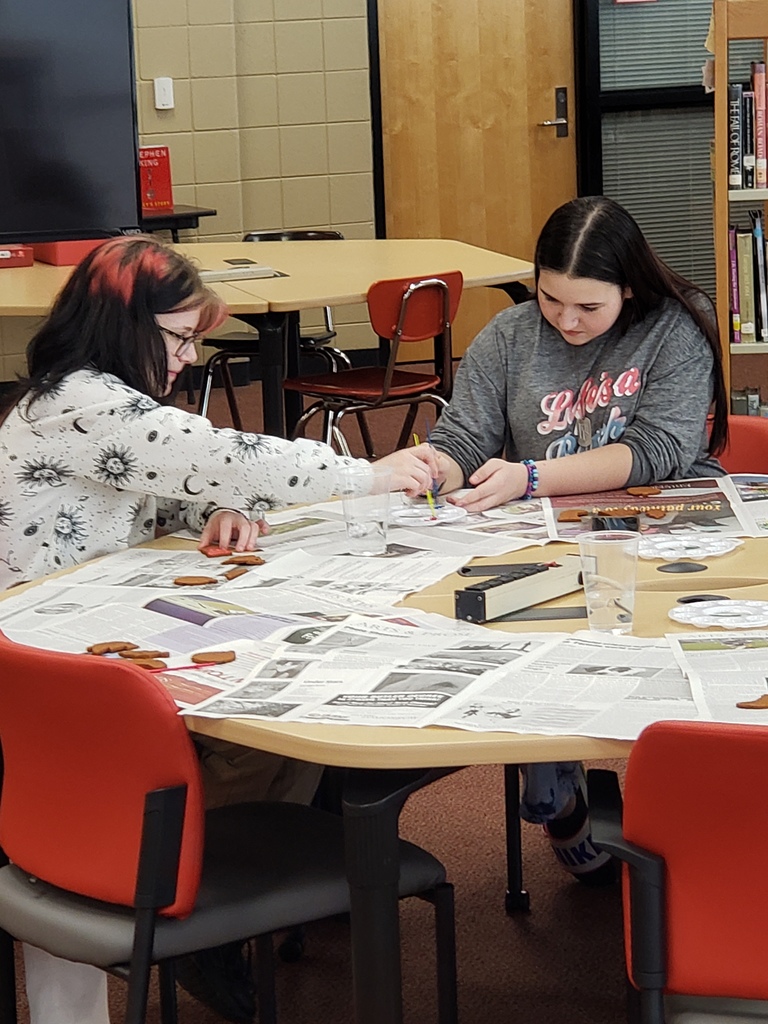 This week's #ThankfulThurday shout-out is for our USD 490 staff. We can't thank you enough for all the ways you step up to the plate and go to bat for our students and families, working #EveryDayWithExcellence. We are incredibly fortunate to have each of you as #PartOfThePride!
We won first place in the downtown window light display contest! Thank you to the judges and to each of our schools for their time and creativity! #EveryDayWithExcellence #PartOfThePride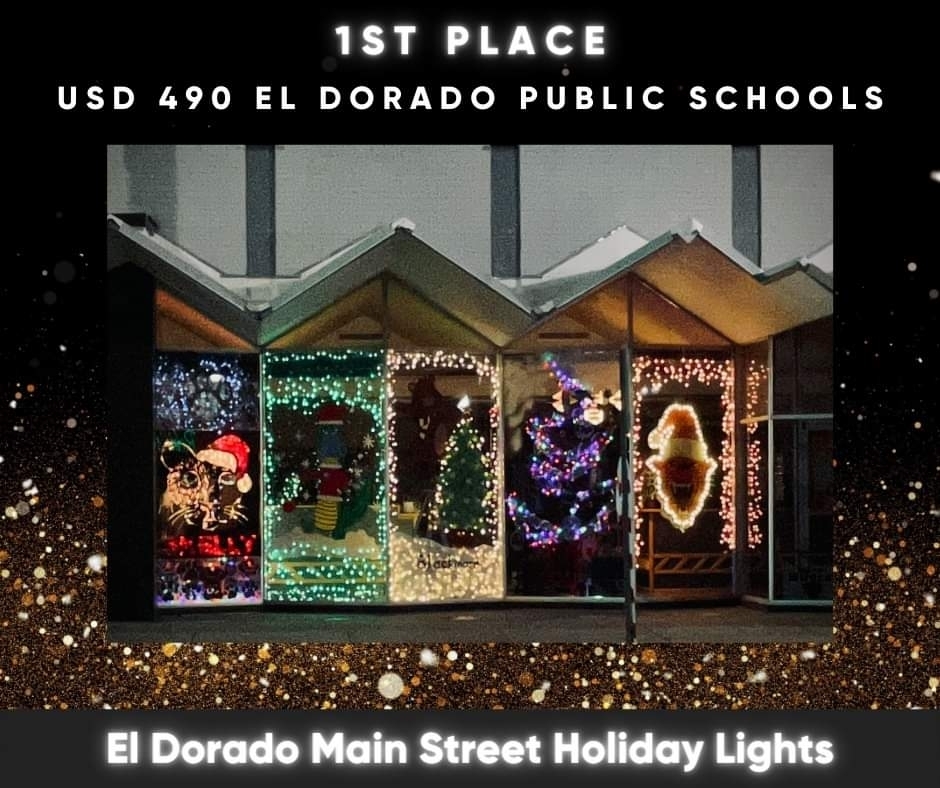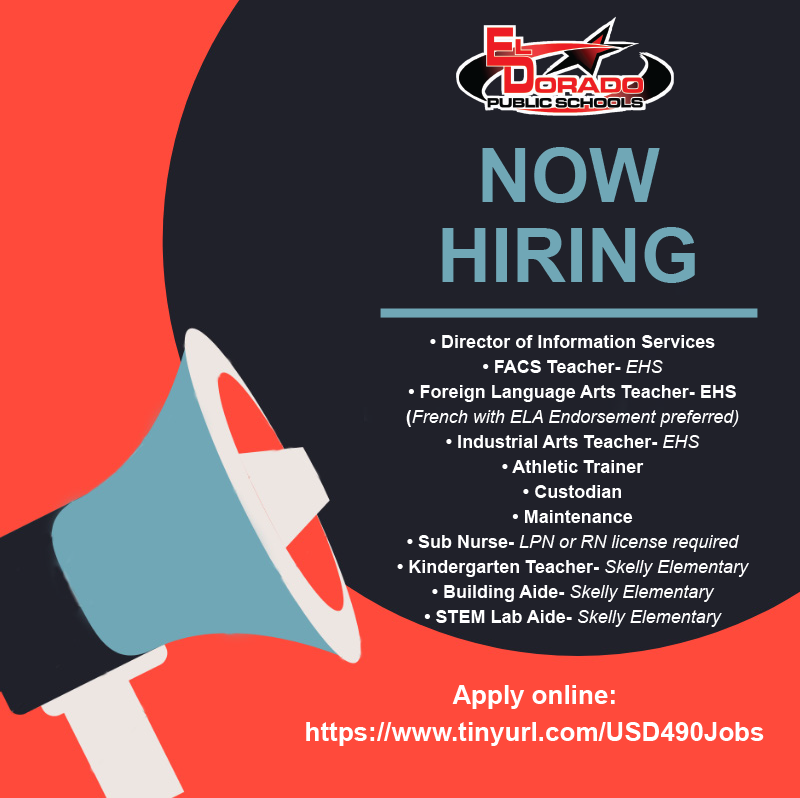 As you are driving around town, be sure to check out the awesome window display at the District Office! Each school adopted a window to decorate to represent their building in the El Dorado Main Street window light display contest. #EveryDayWithExcellence #PartOfThePride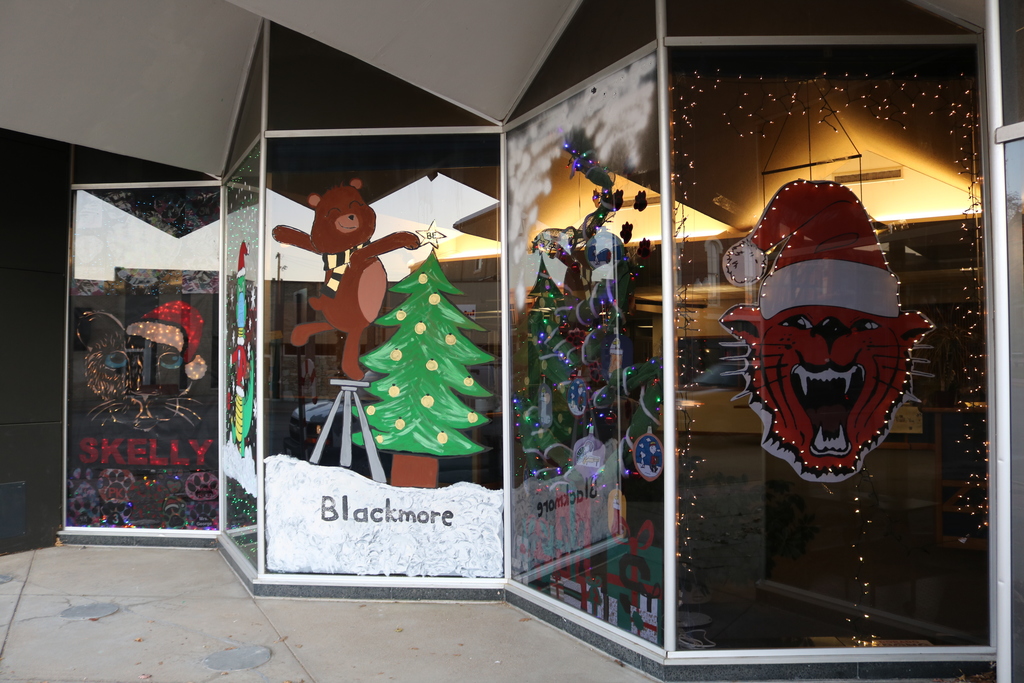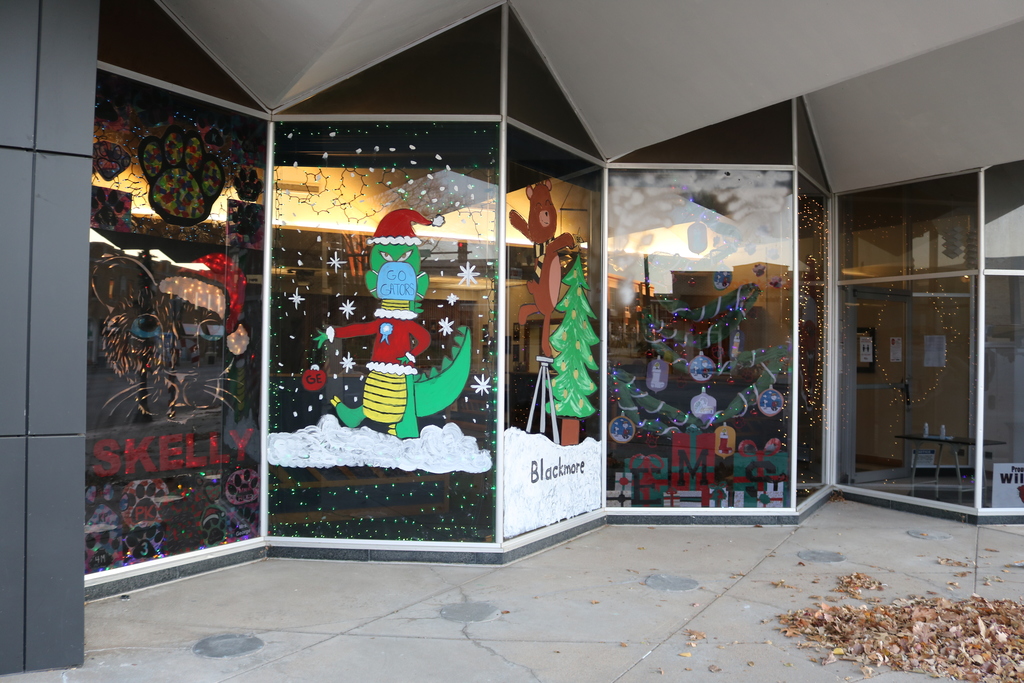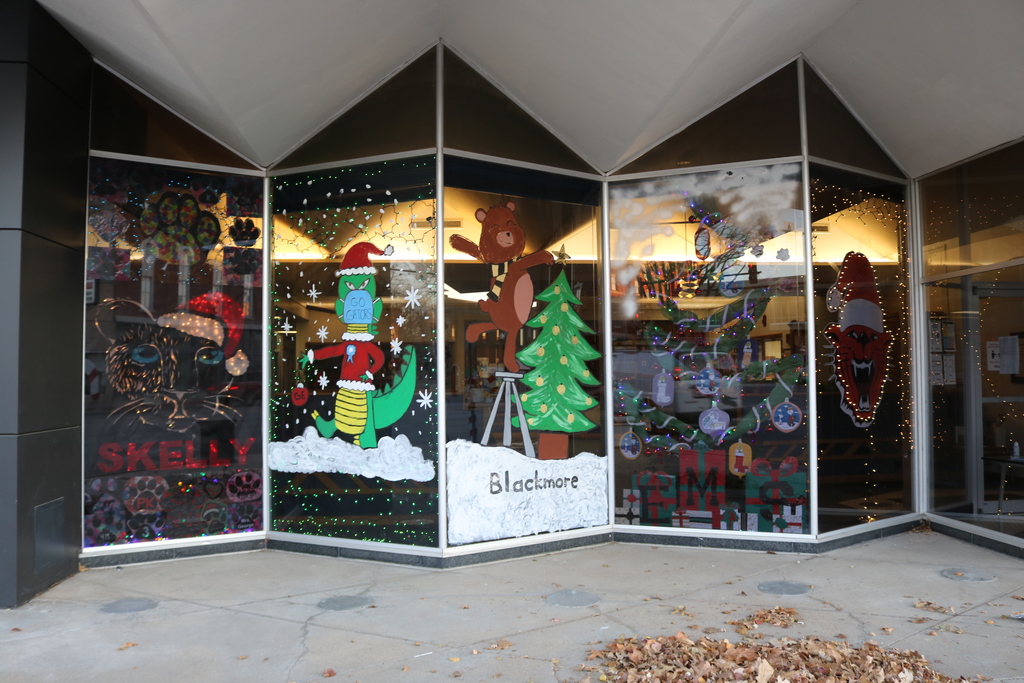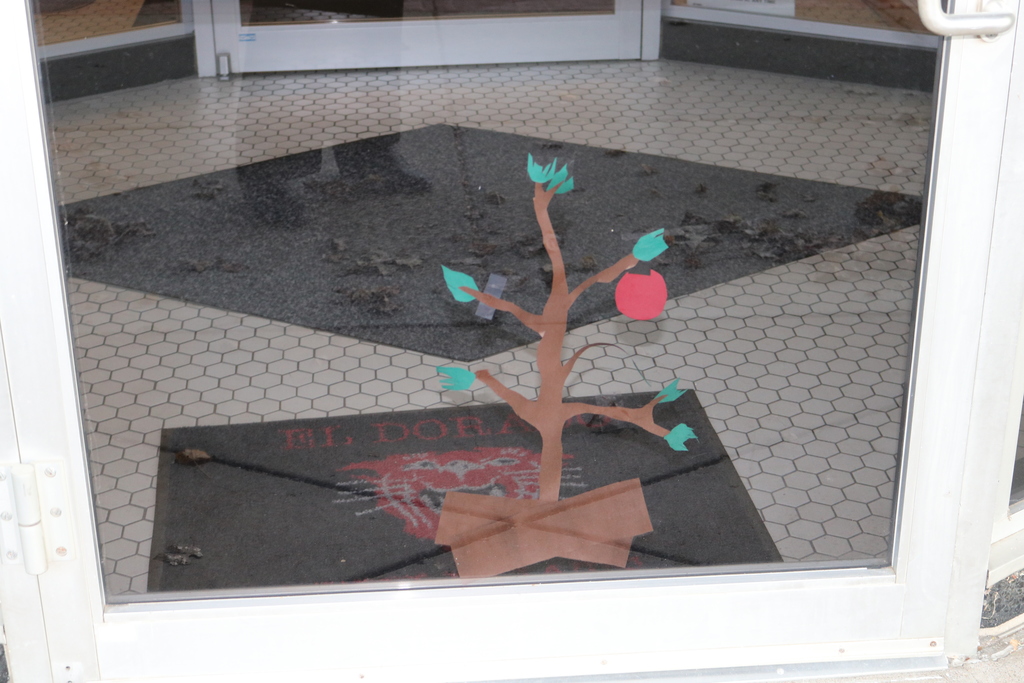 Happening now until 11 a.m., Breakfast With Santa at Blackmore! Come get pictures with Santa, hats, coats and gloves for the kiddos, and hot chocolate and a donut. #EveryDayWithExcellence
We have so much to be grateful for in USD 490. Throughout December we plan to celebrate #ThankfulThursday. We are THANKFUL for each one of our students! As they stretch their thinking and share their talents, they help us live our mission of #EveryDayWithExcellence!
Here is the performance schedule for today's Stuff the Truck event. Please join us in front of Walmart to see the students and donate non-perishable food items, toys, and coats to the Salvation Army. #EveryDayWithExcellence #PartOfThePride #StuffTheTruck2021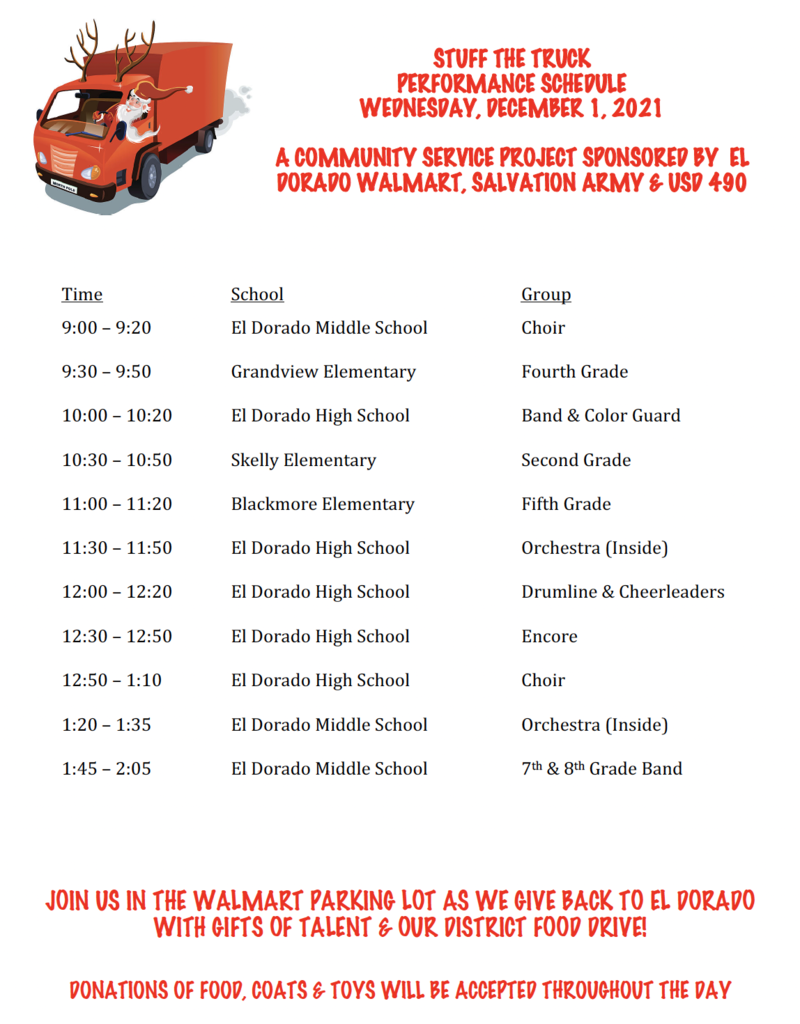 Join us for Breakfast with Santa this Saturday, Dec. 4, from 9 - 11 AM at Blackmore Elementary! This is a FREE event where you can take photos with Santa, enjoy a sweet treat and warm drink, or pick up a coat, hat, and gloves to get ready for colder weather. #PartOfThePride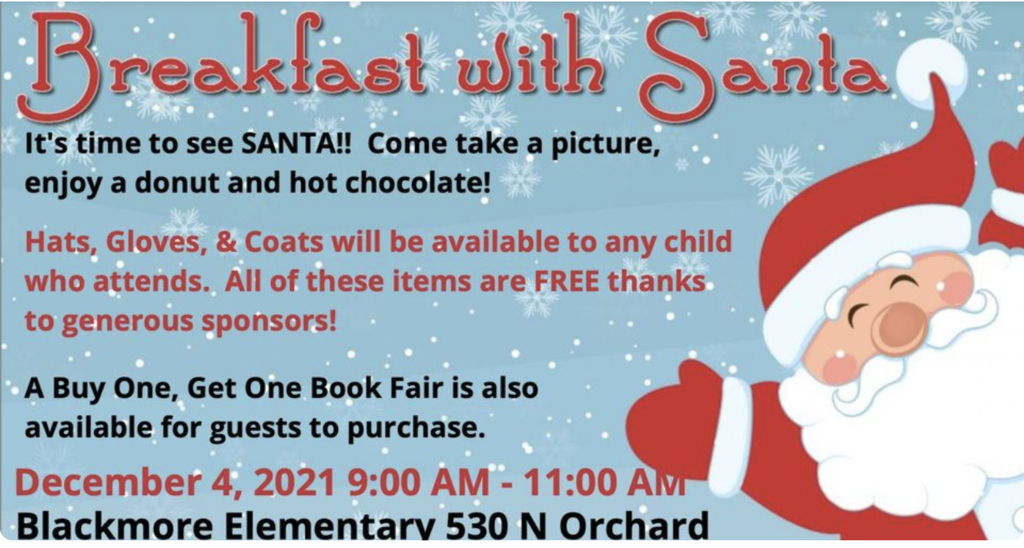 Even in the off season, our student athletes are finding ways to give back. The EHS basketball team collected 20 bags of non-perishable food items for the GCI Turkey Drive last week. This food went to local families in Butler County. #EveryDayWithExcellence #PartOfThePride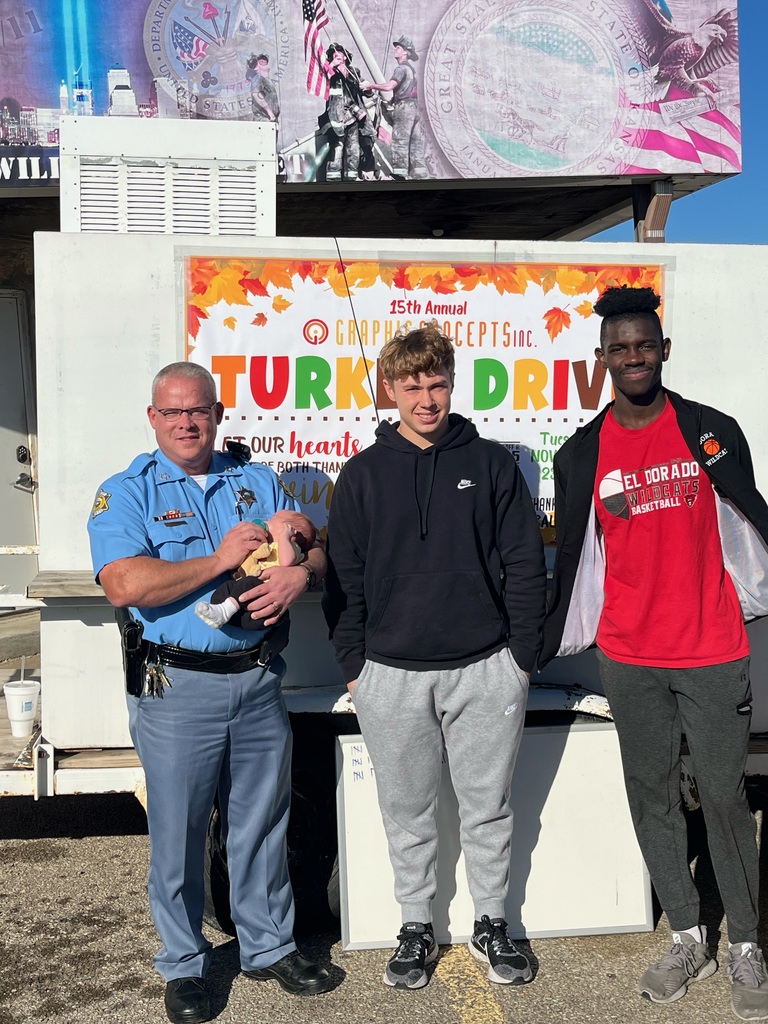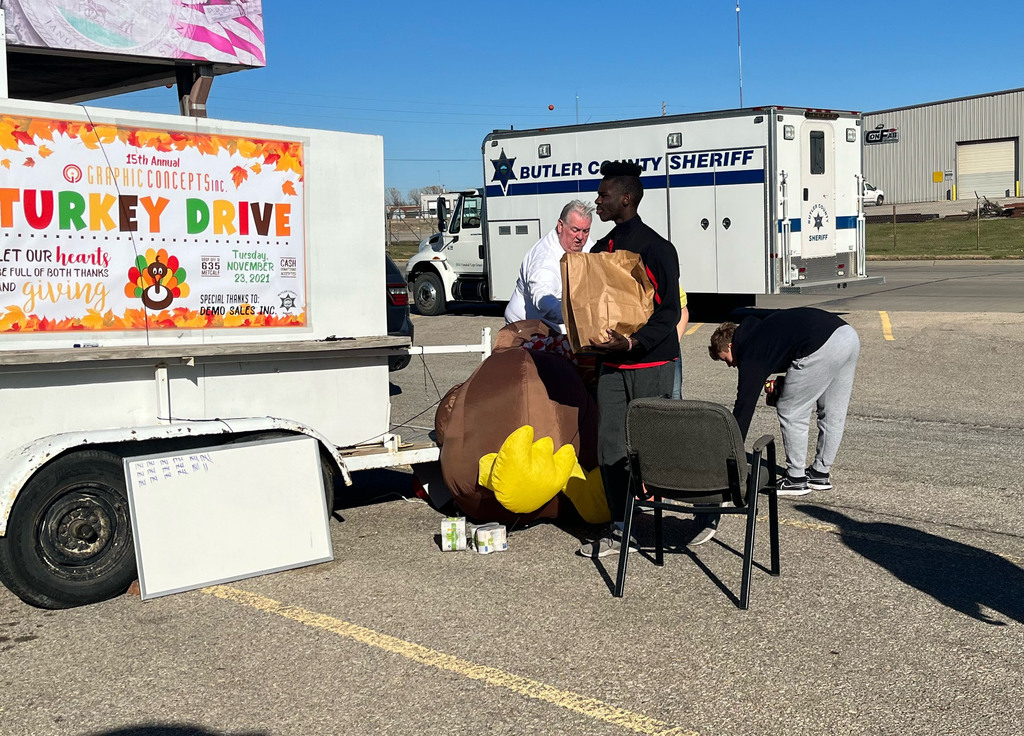 There are still a couple more days to bring in donations for USD 490's annual Stuff the Truck event. Students will be performing outside of Walmart on Wednesday (Dec. 1) as the schools deliver donations to the Salvation Army truck. #EveryDayWithExcellence #StuffTheTruck2021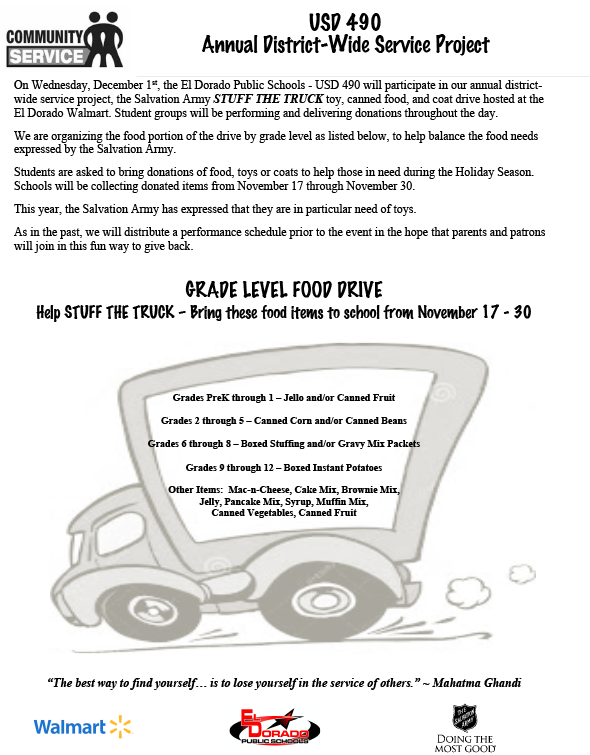 Join EHS KAY for an ornament decorating contest TODAY, Nov. 24, from 5:30-7:30 PM. Cost is $2 and all proceeds will go to the Salvation Army to help local families. #EveryDayWithExcellence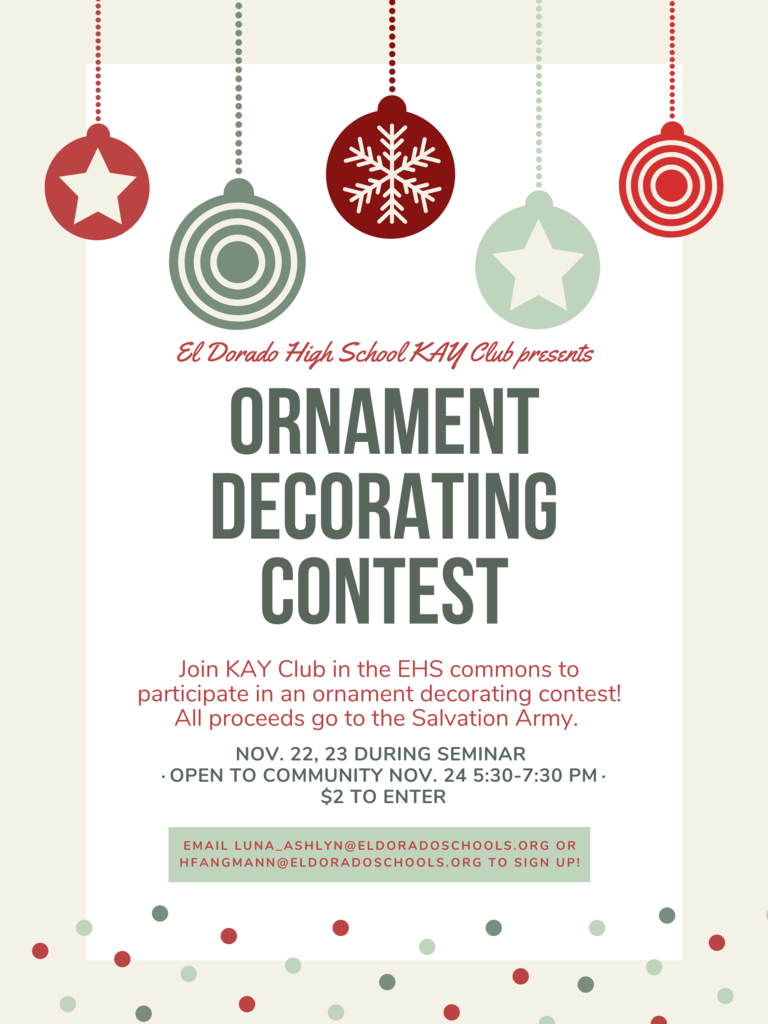 EHS student Regan Lattey performed this past weekend as a member of the Wichita Youth Symphony Orchestra. It's great to see students participating in community programs! #PartOfThePride #EveryDayWithExcellence #WichitaYouthSymphony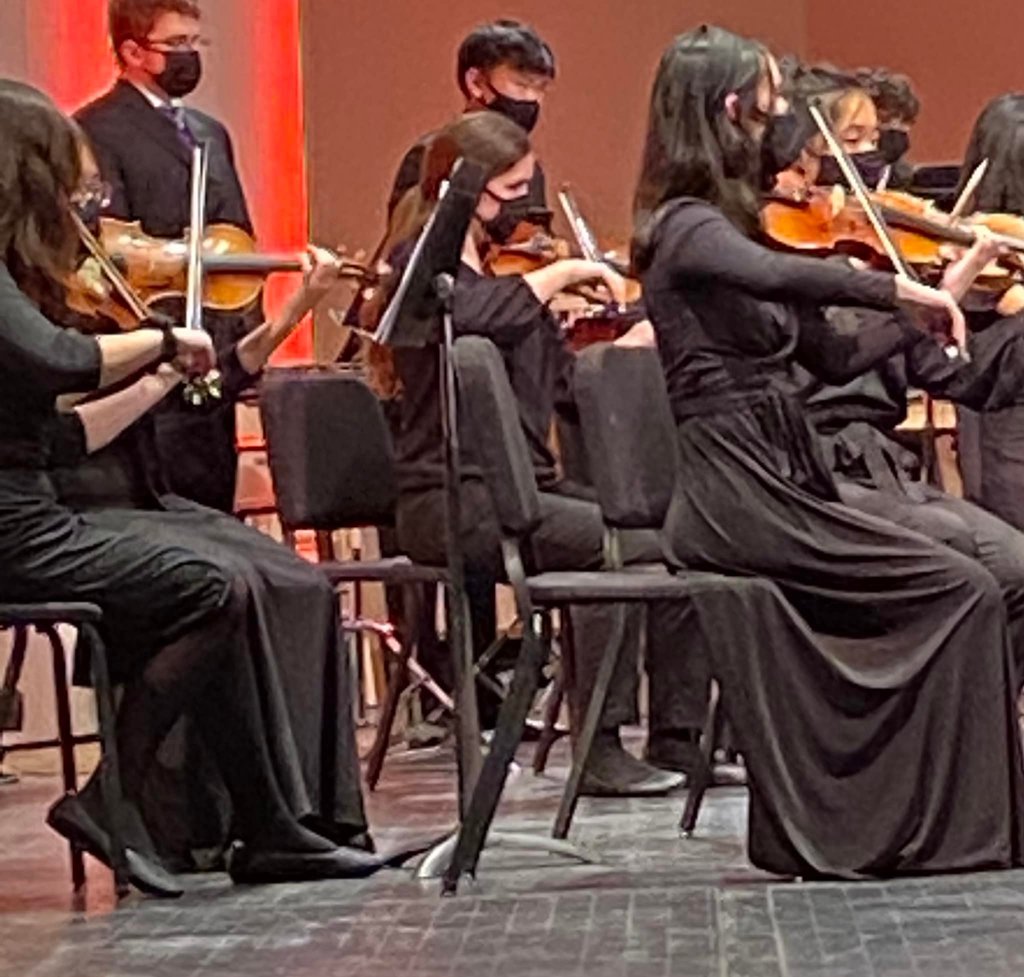 Don't forget El Dorado Middle School's drama performance "Matilda Jr." tonight and tomorrow night at 7:00 PM at the Performing Arts Center! Tickets can be purchased at the door: $6 adults - $4 children #EveryDayWithExcellence
During yesterday's Thinker Thursday at EHS, students made a 3-D ring out of Pringles. The STEM challenge required engineering and physics as they could not use tape or other materials to hold the chips together. #EveryDayWithExcellence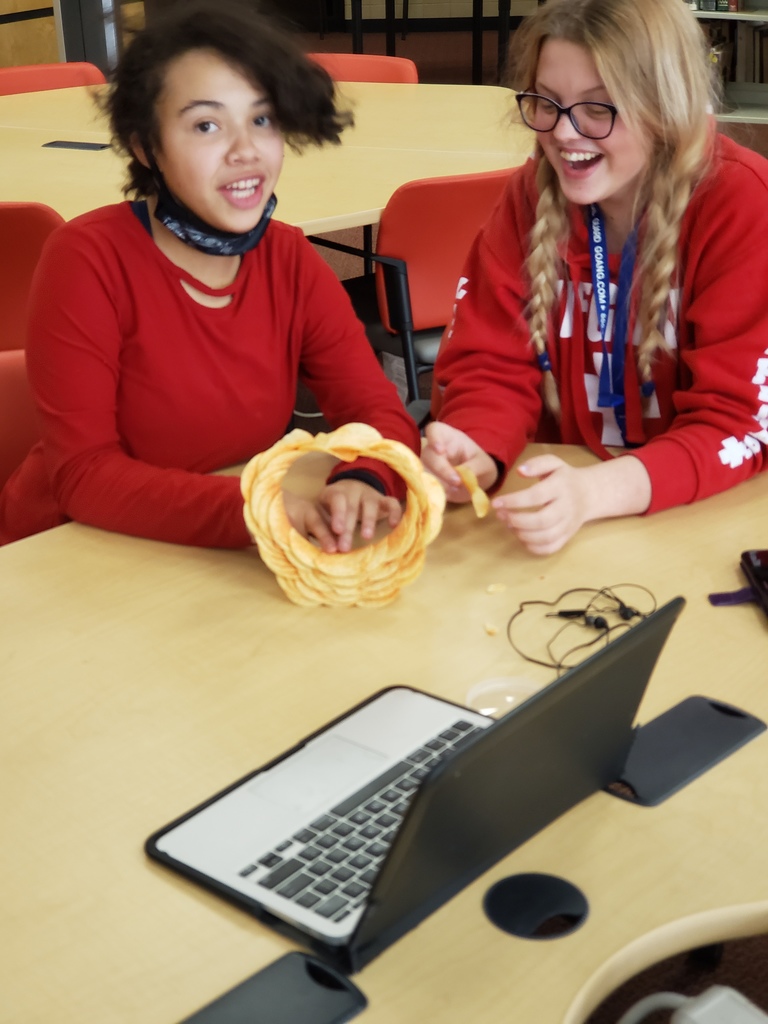 Happy ParaEducation/Aide Recognition Day! We are so glad to have some great ones as #PartOfThePride!