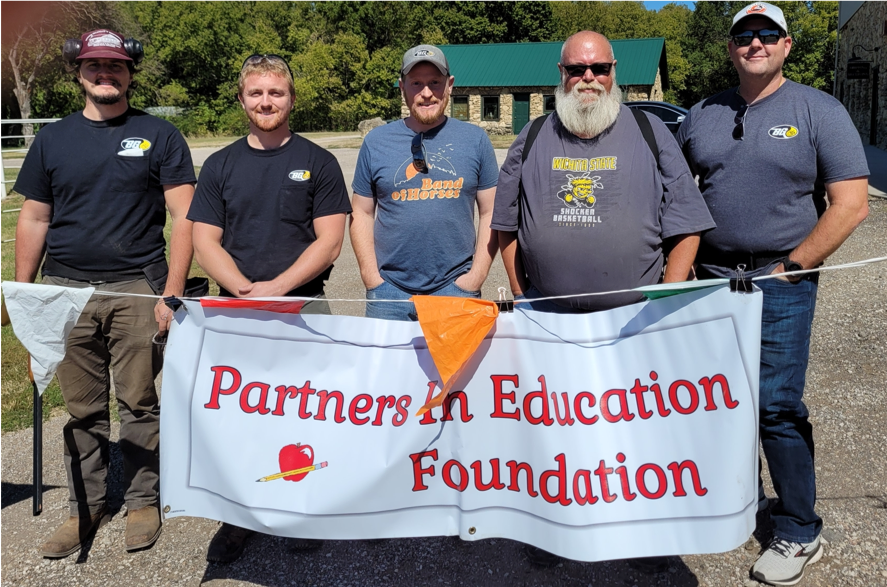 2021 BG Products Team
Come spend a fun day with us at Michael Murphy & Sons' Sporting Clay Shoot range. This is our biggest fundraiser of the year and facilitates all our grants, programs, and scholarships.
$55 per shooter, $275 per team
$5.00 mulligans (limit 5 per shooter)
We'll be drawing for a new sporting clay shotgun,
entries are only $10
Lunch and beverages are provided
When:
Sept. 24, 2022
9am to 4pm

Where:
Michael Murphy & Sons
6400 SW Hunter Rd
Augusta KS 67010
Partners in Education Foundation • 124 West Central Ave. • El Dorado, KS 67042 • Phone: 316-322-4800 • FAX: 316-322-4801 • Copyright © 2022 El Dorado Public Schools. All Rights Reserved.